Oct 05 2023
20th Anniversary Symbols
Traditional: China
Modern: Platinum
Flower: Day Lily
Gemstone: Emerald/Yellow or Golden Diamond
Great Deals on Twentieth Anniversary Gifts
Celebrating Your Twentieth Anniversary
As a new milestone, your twentieth anniversary should definitely be an occasion to remember. It is also a great time to let your partner of twenty years know how much you appreciate his or her love and companionship. Having overcome many things during all these years, make your twentieth anniversary an unforgettable moment.
China Gift Suggestions
Fine china is an appropriate anniversary gift. Check out Macy's and their large selection of traditional, classic and modern fine china patterns. If you want to find replacement pieces for the china dinnerware you have had for twenty years, there is a great replacement site for discontinued china patterns where you can search for your missing pieces. See if your set can still be complete at China Lane.
If your partner is into tea, there are some classic china tea sets available on Garden Party Teas that would make a nice gift.
There are some porcelain serving dishes and butter dishes, as well as complete kitchen collection from Dowan that would make a great addition to any kitchen.
If you want ironstone china, you can find many serving dishes, pitchers and other old or modern ironstone pieces that would make a beautiful twentieth anniversary gift on Blue and White.
For a unique china gift, try the House of Dolls website for a unique, porcelain doll gift. They offer a large selection of porcelain dolls including brides, Afro-American, Victorian, and American-Indian dolls.
Platinum Gift Suggestions
If you want to give that special man in your life a gift of platinum jewelry, a wide selection including handsome platinum rings and cuff links can be found at Stephen Einhorn. Meanwhile, there are beautiful platinum chains and bracelets, as well as rings and earrings which would make a special twentieth anniversary gift for her from Platinum Only.
For something more imaginative than platinum jewelry, how about a platinum CD set or DVD set? There are literally hundreds to choose from online, from television series, movies, musical group or artist, and more. I can almost guarantee you will find something perfect for your gift.
For a truly unique platinum gift, check out the platinum-dipped roses on The Forever Rose. These roses are picked when in full bloom, preserved in lacquer and dipped in platinum to create a lifetime arrangement. Each rose is a unique masterpiece individually handmade by artisans.
Michael Wainwright handcrafts porcelain vases and candle holders, many of which are painted with platinum. This jeweler and sculptor uses his unique talents and experience to create truly gorgeous pieces. Each would be a great gift idea, and the platinum selections are the perfect fit as twentieth anniversary gift.
Daylily Gift Suggestions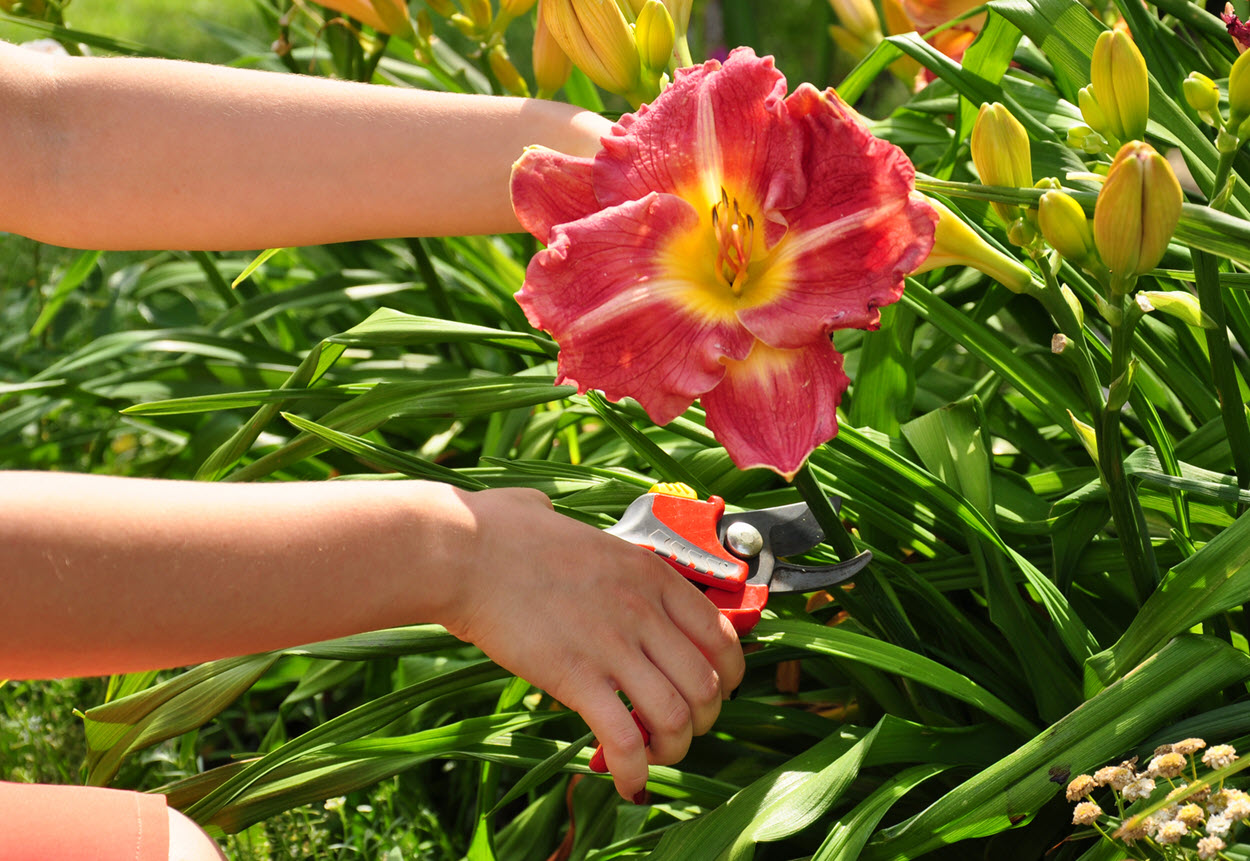 The scientific name for daylily is Hemerocallis which comes from the Greek words "beauty" and "day." Each bloom only lasts one day. However, there are many stalks, each one having groups of buds, so the flower blooms last for weeks.
Because each bud don't last long, these beautiful flowers are not appropriate as fresh-cut flower arrangements. However, if your significant other has a green thumb, a daylily plant would be a wonderful and lasting twentieth anniversary gift. You can find a large variety of daylilies at your local garden store or you can order plants online from Bloomingfields Farms.
Pick Your Own Bouquet has yellow, white, orange, ivory, toffee rose, amber, coral and brick-red silk sprays you can mix and match to make your daylily gift bouquet. The best part of a beautiful silk bouquet is the flowers last forever. Go to the PYOB website to order your silk daylily sprays.
If you would like a daylily photo, note card or prints, check out Red Bubble, a site that offers daylily photos and other print options.
Emerald and Yellow or Golden Diamond Gift Suggestions
Emerald
Emerald has been a prized jewel for over six thousand years. There are records of emeralds being sold in the markets of Babylon, and gems being worshiped by the Incas. The Greeks associated emerald with Venus, the goddess of love and believed that emerald protected lovers from unfaithfulness. Aristotle wrote about the perceived powers of emerald to help the wearer in business deals and to prevent epilepsy. Different cultures believed emerald is powerful in a variety of different ways. Some believed it stood for fertility, others thought emerald soothes the soul and gives the wearer the power to foretell the future and warn of impending danger.
Today, emerald is still a highly-prized stone and popular choice for jewelry. If you are thinking of emerald jewelry as gifts, there is a large selection of rings, necklaces, earrings and bracelets on Jewels for Me.
Yellow or Golden Diamond
A diamond infused with nitrogen has a yellow to brown hue. These yellowish diamonds, while not as popular as the clear one, are much rarer. Generally, the richer the color, the more worth it has.
Joden has a beautiful collection of modern and antique yellow diamond rings, earrings and pendants.
Celebration Ideas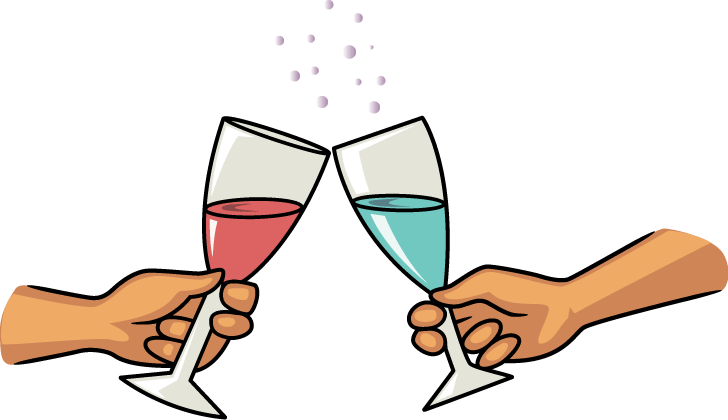 The twentieth anniversary should be celebrated as a big event in a couple's life. It is a milestone that should be shared with friends and family, with either a fancy dinner or a big party. Whichever celebration it is, enjoy the time with those who have been supportive of your twenty-year relationship.
As a more intimate celebration, a romantic trip to a tropical locale or a mountain retreat is also appropriate.
Leave a Reply