Feb 18 2020
70th Anniversary Symbols
Traditional: Diamond/Platinum
Modern: Platinum
Gemstone: Sapphire/Smoky Quartz
Great Deals on Seventieth Anniversary Gifts
Celebrating Your Seventieth Anniversary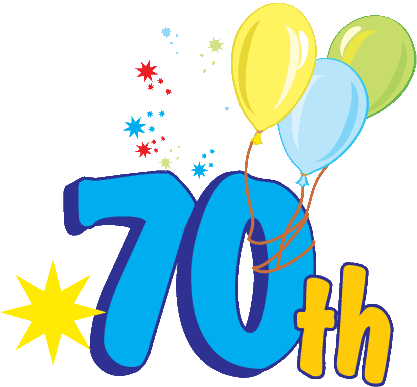 If you are celebrating a seventieth anniversary you are also likely looking at an eighty-ninth or ninetieth birthday in the near future. You have outlived many of your peers and you have been blessed to fall in love with a partner who has been by your side for most of your long life. It is unlikely either you or your partner is interested in big parties, long complicated trips or lots of gifts as you celebrate your seventieth anniversary.  However that should not preclude you from having an enjoyable and memorable platinum anniversary.
A spectacular dinner for a group of special friends and family could be a lot of fun. Maybe you could reserve a room at your favorite eating establishment or see if the chef will cater a dinner at your home. Add a few bottles of good wine and you have the formula for the perfect evening…good friends, good food, and good conversation.
Perhaps you could finish off the evening with tickets to a sporting event, a show, a concert or a movie. Check out www.ticketmaster.com to see what might be of interest in your area.
You could change the anniversary gift giving dynamic by selecting personal heirlooms or special pieces of jewelry from your collections over the years and gifting them to those who you have invited to share your seventieth anniversary. You could write out cards to include with each gift explaining why you have selected this particular gift to give to this particular recipient and include on the card any interesting history or facts about the piece.
A priceless gift would be to offer to document the seventieth anniversary celebration with photos or videos and make a slide show or video of the celebration to share with the happy couple and their friends and family either online, on a DVD or in a photo book.
Folks in their eighties and nineties are often most appreciative of the gift of your time, time you share with them. A gift of your time would be the perfect seventieth anniversary gift. Draw up a certificate worth ten trips to the park or the store or the movies or whatever destination the recipient chooses. What a wonderful gift and you will likely gain as much from giving the gift as the recipients get from redeeming the gift of your time.  Or maybe your certificate could be to help with chores around the house, or repair a porch railing or maybe build an entrance ramp to replace those steep stairs going up to the front door. The gift or your time is what is important – what you offer to do during that time can be as simple as reading a book; the options of how you could use your talents and time to make a great gift are endless.
Diamond/Platinum Gift Suggestions
If you really want to give a diamond or platinum gift there is a nice selection of platinum jewelry and diamond jewelry on the "Blue Nile" website at www.bluenile.com/. You can find necklaces, earrings, rings, watches and bracelets. My favorite choice for a seventieth anniversary gift on the "Blue Nile" site is the charms offered. These are sterling not platinum but it is the thought that counts and you could have everyone pick out a charm that is significant to some event or happening in the couple's seventy year relationship and build a wonderful charm story bracelet.
There is a great platinum and pearl double photo picture frame on www.accent-furniture-direct.com. You could put a picture of each of the partners in the double frame or two pictures of the couple together or with family or friends.
The website www.exposureonline.com has a "Champagne Photo Frame Collection" which includes several platinum frames along with a mix of wooden frames in various styles and sizes. You could buy a single frame or the entire collection and do an entire wall of favorite photos for the anniversary couple.
Sticking with the platinum theme www.aboutcanes.com/platinum.htmltry offers hundreds of sturdy and attractive men's and women's canes many with silver handles and unique carvings. "About Canes" will customize to your height specifications any of the canes you order.
Sapphire/Smoky Quartz Gift Suggestions
Why the keepers of the lists are still making gem categories for gifts for the seventieth anniversary is beyond me. That said there are some lovely jewelry choices if you want to get a sapphire or smoky quartz gift for a seventieth anniversary gift. Sapphires are found in a wide range of colors and shades from midnight blue to light violet and from golden yellow to brilliant reddish-orange and smoky quartz stones come in the smoky grayish brown color for which the stone is named. You can find a golden orange sapphire, diamond and smoky quartz ring on www.rendlerjewelers.com/products/14k_Gold_Orange_Sapphire_Smoky_Quartz_and_Diamond_Ring_13_31_ctw-2802-6.html. If you want a sapphire and smoky quartz necklace for a seventieth anniversary gift there is a delicate and colorful diamond, sapphire, smoky quartz, peridot, blue topaz and green garnet oval pendant on the "Jewelry Advisor" website at www.jewelryadviser.com/product_30584.html.
The Celebration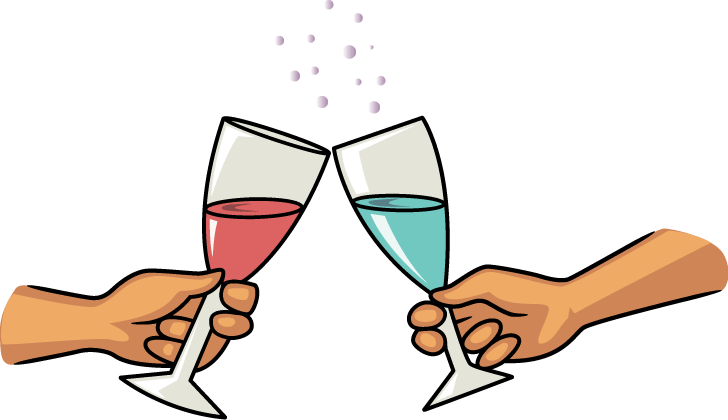 As I suggested before make sure you involve the honorees in the planning of the celebration of their seventieth anniversary. The celebration is in honor of their seventy year relationship and should be an event they are comfortable with.
A time with family and friends to share memories and create new memories that is the important element of any celebration. You can arrange the celebration at home or at a restaurant or other public venue like a senior citizen center or park system party room. Just pick a comfortable venue and get out the invitations and start your work on the gift; especially if you are going to do a photo or video montage of memories you want to leave plenty of time to allow everyone to contribute photos and time for you to put a presentation together that will be special for the couple and enjoyed by all who attend the seventieth anniversary celebration.
One Response to "Seventieth Anniversary Gifts"
#

Diggery Compton

on 26 Nov 2019 at 9:03 pm

Just had a seventeenth anniversary not much dancing or drinking.
Leave a Reply