Sep 19 2019
35th Anniversary Symbols
Traditional: Coral
Modern: Jade
Gemstone: Emerald
Great Deals on Thirty-fifth Anniversary Gifts
Celebrating Your Thirty-fifth Anniversary

The thirty-fifth anniversary is not likely to be celebrated with a big party but that does not mean you and your partner cannot enjoy a romantic and memorable day together reminding each other how much you care and how special your unique and long-lasting love is.
Coral Gift Suggestions
This is a tough category and probably will be replaced sometime in the future. Because of the depletion of our world's coral reefs many jewelers just don't make or buy coral jewelry anymore.
Instead of a gift of coral jewelry maybe you could arrange a scuba trip to one of the beautiful coral reefs in Mexico, Belize or Panama. You could enjoy the beauty of coral in its natural setting alive and well. All are fairly close and if you plan ahead not that expensive. Check out the options on www.tripadvisor.com. Just not into scuba, consider a day trip to a saltwater aquarium and celebrate the coral behind the glass of the aquarium. If you chose an aquarium in a nearby city you could combine the day trip with a romantic dinner and stay over at a nice hotel. See www.hotels.com to make hotel reservations and other arrangements.
Another eco-friendly alternative to coral jewelry is to go with a thirty-fifth anniversary gift that is coral in color. You could easily find a coral sweater or blouse or a silk coral scarf or shawl. Coral silk pajamas or sexy coral colored silk underwear from Victoria's Secret at www.victoriassecret.com.  Or home decoration items such as bath towels, sheet sets, candles or soaps often come in shades of coral.
If you would like to give coral jewelry there is a beautiful selection of coral necklaces, earrings, rings and bracelets on www.heavenlytreasures.com/coraljewelry.html.
The Bernard Passman website has a variety of stunning black coral jewelry, accessories and small black coral sculptures on his website at www.passman.com/catalog/arttowear.php?cPath=7&products_id=340&page=1.
Jade Gift Suggestions
Jade has been around for over 5000 years and was used originally for making tools, weapons and ceremonial ornaments. Jade was believed to bring good luck. Today jade is used primarily in jewelry. Typically the jade used in jewelry is a rich emerald-green color although jade can also be found in pink, lavender, orange and brown.
"Australian Jade" has a stunning collection of black and green jade pendants, earrings, and bracelets on its website at www.australianjade.com/. This beautiful handcrafted jewelry would make a prized thirty-fifth anniversary gift.
If you are looking for a special jade jewelry gift for the man in your life there are some exquisite jade Maori (native people of New Zealand) pieces on the "Products from New Zealand" website at www.productsfromnz.com/browse_3438. One piece is particularly appropriate for an anniversary gift. The Maori Jade Double Twist pendant with its three intertwined green jade circles is designed to represent the many paths of life and love and symbolize the joining together of the lives of two people for eternity, blending their separate paths into one path.
Deborah Wilson has many contemporary jade sculptures on her website at www.deborahwilson.bc.ca/gallery/sculptures/current/index.htm. These small sculptures come in a variety of jade shades and colors. She also has a beautiful green jade ladle on her website that would be a perfect gift for someone who loves to entertain.
Or since there are no specific flower suggestions maybe a beautiful jade houseplant or bonsai tree. Sometimes called the lucky plant or friendship tree a gift of a jade plant would fulfill the flower and the jade category. Jade plants are easy to care for evergreen houseplants with fleshy jade green leaves that grow in opposing pairs along the branches. In the right conditions jade plants will flower with small white or pink star like flowers. A jade plant well cared for can grow to over ten feet tall. If your partner has a green thumb a jade plant might be the perfect gift.
Flower Gift Suggestions
Why there is no specific flower associated with the thirty-fifth anniversary is a mystery to me but it does give you the opportunity to be creative. How about ordering thirty-five of his or her favorite flowers to be delivered on your anniversary? If he or she doesn't have a favorite flower roses are always a good choice. You can order flowers to be delivered on line at www.ftd.com.
Emerald Gift Suggestions
Emeralds are the most beautiful radiant green gem you can imagine and are more valuable than diamonds. The Incas and Aztecs found emeralds in South America where most emeralds are still mined today and regarded the emerald as a holy gemstone. There were also emerald mines in Egypt between 3000 and 1500 BC that were heavily mined to provide the pharaohs with emeralds. These Egyptian mines were exhausted before the 19th Century.
Emerald rings are a popular ring choice for men and there is a handsome white gold and emerald ring for a man on the "Gemologica" website at www.gemologica.com/mens-emerald-diamond-ring-10k-white-gold-jewelry-p-468.html. You can also find women's emerald rings and emerald and diamond rings on the "Gemologica" website.
If elegant jewelry is what your partner would look great wearing look at the emerald and emerald and diamond rings, necklaces and ear studs, earrings and bracelets on the "Blue Nile" website at www.bluenile.com/gemstone-jewelry/emerald-jewelry.
Harold Cox and Sons is a British website featuring some unique emerald and diamond brooches including a fawn, a music staff, a flower, and my favorite, a dragon fly. You can find these unique pieces at www.haroldcox.com/shopbycollection.asp?jb=summary&collid=10&subcolid=23.
If you just don't want to give emerald jewelry use the emerald color to expand your anniversary gift options. Emerald green is a great color and you can easily find emerald green sweaters or silk blouses or scarves.  Depending on the season your anniversary falls in you could go for emerald green hat and gloves or an emerald green bathing suit and sunhat.
The Celebration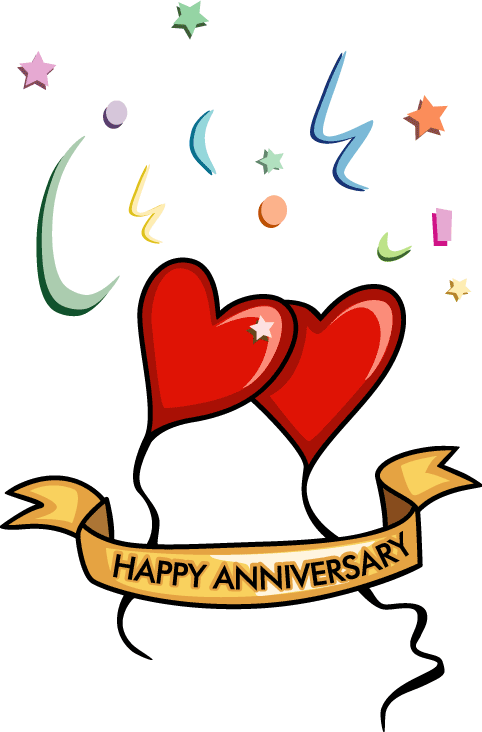 There are a couple of opportunities to package the celebration and your gifts for example how about that trip to a coral reef with the tickets and or reservations tucked into the package with that emerald green beach outfit. You could combine a trip to New Zealand to meet up close and in person the creators of the Maori Jade Double Twist jade pendant with the gift of the pendant. Or combine the gift of an emerald to a trip to South America, the home of the emerald mines.
One Response to "Thirty-fifth Anniversary Gifts"
#

Pravesh Kumar

on 04 Feb 2014 at 4:58 am

I have gone through with this nice collection of emerald jewelry. I liked it.
Leave a Reply