Oct 05 2023
Celebrating Your Special Day
An anniversary is a day set aside specifically to celebrate your life with your partner and creates the perfect excuse to express your feelings and let your partner know how much you care and appreciate them. It is also a time for friends and family to let the couple celebrating an anniversary know that they care about the couple and are thinking of them.
Too often in our busy day to day world we forget to say thank you and I love you. An anniversary card is the perfect way to let your partner or special friends know you thinking of them, appreciate them and remembered their anniversary. You can buy a card or design your own it really does not matter; this is truly a case of – it is the thought that counts. The cost of a card is little and the meaning great. Trust me your partner or friends will appreciate the fact that you remembered them on this special day.
Great Deals on Anniversary Cards
What Matters Most
The most important quality in any anniversary card is that it comes from your heart. Whether the card is for your partner or a gift for someone you are close to who is celebrating an anniversary you already have all the information you need to know to select or design and create the type of card they would appreciate.
Just select your preprinted card or design your unique paper card or ecard get it into snail mail or send it by email in a timely manner so the card arrives before the anniversary date.
If none of the cards say the right thing, consider buying one with little or no writing & adding your own poetry.
The perfect anniversary card can be a simple homemade paper card drawn with colored pencils, a card designed by you on your computer and printed on your inkjet printer or maybe an ecard personally designed and sent through the air to let that special someone know you remembered their anniversary and care about them.
The best aspect of designing or selecting an anniversary card is that it is fun. An anniversary card can be any style – funny, romantic, serious, a drawn picture, a photograph of a great time you shared together or a photo you create especially for this card to send just the right message. There are no real constraints on your anniversary card design or message other than your imagination.
Your anniversary card can recall great times enjoyed in the past or include a message looking forward to future times shared together – add a few words of your own or find an appropriate message provided by the greeting card company and you will have a memorable card that will be meaningful to the recipient.
Store Bought Anniversary Cards
There are thousands of preprinted anniversary cards to choose among. You will easily be able to find a card with the sentiment you want to share with your spouse or the anniversary couple to whom you want to send a card.
There are cards with humorous messages, romantic messages, serious messages, religious messages or cards that let you write your personal message. Just be sure you buy the card enough in advance to mail or personally deliver it by the anniversary date.
You can find an unlimited selection of printed anniversary cards at your local department store, grocery store, or pharmacy or at your favorite on line greeting card store. If you are looking for a website to order your anniversary cards online try Hallmark for a selection of quality pre-printed cards. The American Greeting website offers both printable and ecards for anniversaries.
Homemade, Printed or Electronic Cards
A personalized handmade anniversary card is a great way to send a personal message and create a unique memento that will be saved for years to come. How many times have you opened a drawer or a box and found a homemade card you received for a special occasion from a special person and saved it. Homemade cards are great the day you receive them and even more special years later when you find the card and recall the day you received it.
You can create a card that is a reminder of the romantic or memorable moments that you have shared with your partner or the couple. Add a personal photo or create your own meaningful picture or a message that is special to your partner or to the anniversary couple to whom you are sending the card. Creating your own anniversary card is fun.
If you are talented just get out your paints or colored pencils and get to work. If you would rather have a little help consider designing you card with the help of some computer design software.
Tools like Canva make it easy to create custom designs.
Here are a couple free templates from our site you can use. Left click to open an enlarged version of any of the below pictures in a new window, then in the new browser window hit Control-P to print or select print from your browser menu.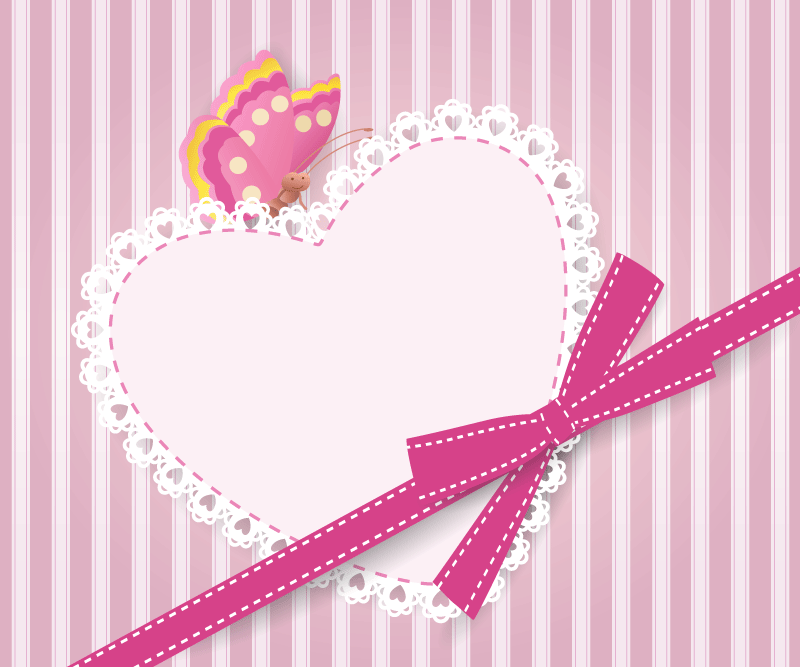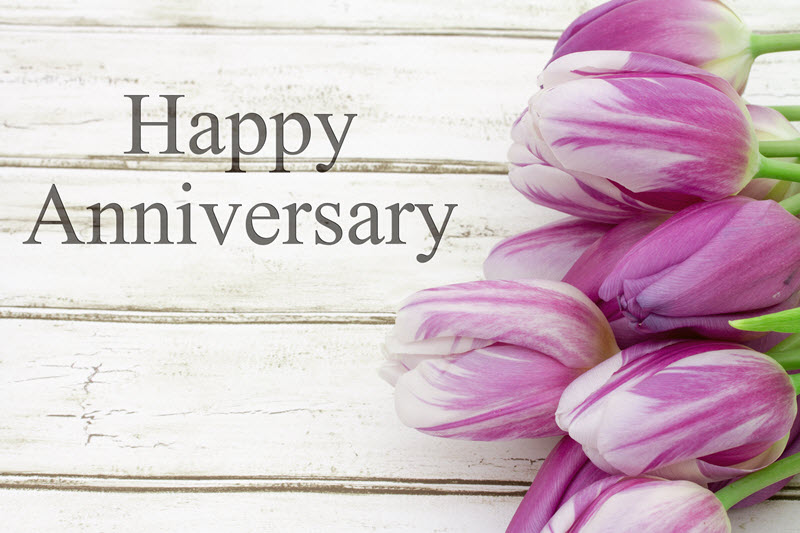 Greetings Island has a selection of free ecards including flash technology.
Blue Mountain is one of the original printable card sites & is still going strong, offering a nice selection.
If you are looking for free funny, romantic or serious anniversary ecards to download and send you can find many fantastic options at the 123 Greetings website.
A Card A Day
Looking for a very special way to let your partner know how important they are consider sending a card a day for every year you have been a couple. For example, if it is your tenth anniversary send the first card ten days before the anniversary date and another on each day until the anniversary date. Ten cards to celebrate ten years. Believe me he or she will appreciate all the time and trouble you have gone to – to create this special serial gift.
You could do this with store bought cards or with handmade cards that reflect upon your personal experiences over the years, specific romantic times you have shared together or on your hopes and anticipation for future times shared together. It is a special way to let a special person know you care.
One Response to "Anniversary Cards"
#

HEIDI

on 03 Nov 2012 at 1:28 pm

LOVED THE IDEAS! THANKS FOR A LOVELY PAGE ~Heidi
Leave a Reply