Jan 22 2020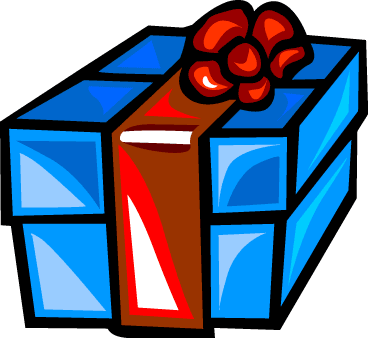 Buying an anniversary gift on a budget is not a daunting task especially since the best anniversary gifts are the ones you put some of yourself into not the most expensive gifts.
Categories
Great Deals on Cheap Anniversary Gifts
Custom Personalized Gifts You Can Make
Think about what you could do for the couple celebrating their anniversary. You could make a scrap book or video using pictures of the couple and important events and people in their lives. The scrap book it easy – a great book cover and some picture tabs to attach the pictures a little fabric or ribbon and you are off and running.
If you are more interested in making a video, are not computer savvy, and the pictures are not yet digitalized you can use the services of www.scanmyphotos.com/ to do that for you.
Once the pictures are digitalized there are several websites that offer assistance to help you make a video presentation. Three popular options are www.flickr.com, www.shutterfly.com, and www.smugmug.com. If you are just not up to all it takes to design and produce a video presentation consider some of the options offered on "Smugmug" including using the digitalized pictures to create coffee mugs, calendars, note cards, playing cards or other personalized gifts.
If the couple celebrating the anniversary is older you may want to consider sharing your time as a gift. Would they appreciate a trip to the store or a ride to the doctors? Would they like to go to the movies with you or to the library or a special event or show? Maybe something as simple as you cooking dinner at their place and sticking around for a Scrabble or Chess game would be appreciated. Whip up a certificate and give the gift of your time to the special couple….there is no more valuable gift.
If a celebration event is being planned for the anniversary with lots of relatives and friends coming in for the event you could volunteer to be the event photographer and document the event. Afterwards you could share the pictures with the couple and their friends and family on a personal webpage. If you have not set up a webpage there is an article on "EHow" walking you through the steps to establish a page at www.ehow.com/how_4390_set-personal-domain.html. If you think a webpage might be too big of an undertaking you could share the photos through Facebook or MySpace. If you have never used a social networking site before you can access Facebook at www.facebook.com and MySpace at www.myspace.com.
Do you knit? Why not knit the couple matching scarves or an afghan? Or if you are a baker consider a gift basket of baked goods. You could include cookies, cupcakes and breads. Ad some coco mix or coffees or teas and a bow and you have as nice a gift basket as you can order online and it will mean more to the recipients because you made it with your own hands.
For around $40.00 the website will www.poetrygift.com/poems.html will take a poem or pose message you have written and print it on a picture you select and frame it. What could be a more meaningful and personal gift than that?
Handmade Anniversary Gift Certificates
Here is a printable gift certificate you can print out and fill in.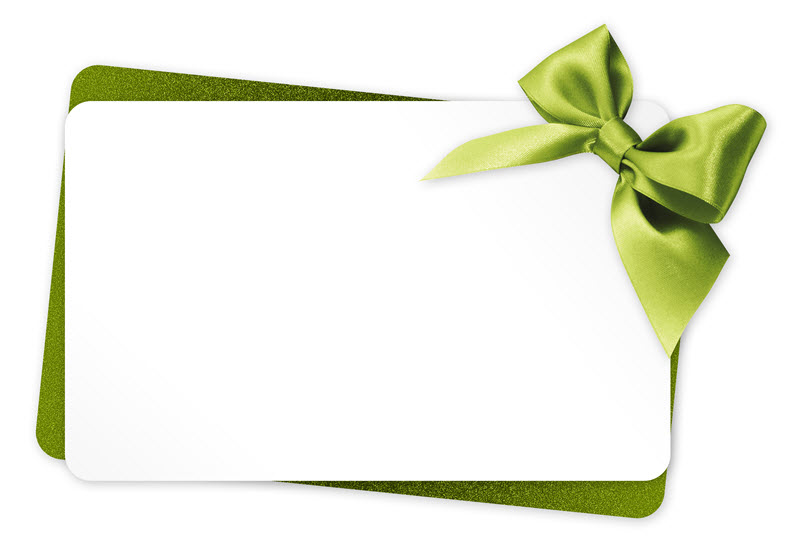 Left click on the above image to open an enlarged, printable version in a new window.
Inexpensive Anniversary Gifts You Can Buy
The favorite inexpensive anniversary gift is a flower arrangement or plant which you can send to the couple's home from a local florist shop or by going online and selecting your gift from the options on www.ftd.com. However you chose to send the flowers put a personal note of congratulations in with the gift.
If the couple you are buying an anniversary gift for have a garden or like house plants you might go to a local nursery or online garden website and get a plant or plants for them. There are some interesting and beautiful exotic houseplant gifts on the website www.robsviolet.com/other_exotic_houseplants.htm. The best thing about houseplants is that your gift will keep on giving for years into the future.
"Springhill" offers a large selection of outdoor garden plants on their website at www.springhillnursery.com. These plants are all inexpensive and if the growing season is right you can order the plants and help to put them in the garden where they will provide many days of pleasure to the anniversary couple.
You could also order personalized coffee mugs, aprons or mouse pads for less than $20 on www.inksplats.com/ for a great anniversary gift choice.
You could design and order custom t-shits, tote bags, scarves and more on www.spreadshirt.com/us/US/Create-t-shirt/Create-your-own-59/product/5052114/ for a very reasonable price.
Everyone loves a fragrant candle. You light it and the entire room smells good, your mood lightens and it is a better day. One of the most famous sellers of candles is Yankee Candle. You can order candles for between $10 and $25 dollars depending on the type of candle and the scents you order.
Staying with the good smell theme Countryside Herb Farms has a sale page with lots of wonderful potpourris on sale for less than $4.00 a pound. Check it out at www.sachet.com/store/WsDefault.asp?Cat=ValueFinderSaleItems.
The "Best to You" website features many gift baskets for under $40 at their website www.thebesttoyou.com/page/tbty_main/CTGY/GiftsUnder40. You can find many wonderful and unique theme baskets many including cookies and other good sweet stuff.
No one ever has enough photos or photo frame and a gift of a framed photo is always an appreciated gift. You can find a large selection of picture frames, most under $40.00 on the website www.giftsforprofessionals.com/category/frames. You can add a personalized engraved message to the "Gifts for Professionals" frames for another $15.00.
Anniversary Gift Selection Advice
If you are creative with you gift ideas budget is really not a constraint. The most important element of most anniversary gifts is the thought that goes into selecting the gift. A gift does not have to be expensive to be special and meaningful. In fact often an expensive gift if purchased without much thought is not as appreciated as an inexpensive and thoughtful gift.
One Response to "Cheap Anniversary Gifts"
#

D'Angela Brenza

on 09 Jun 2011 at 3:13 pm

These were very good ideas. I was also going to add that I bought 2 reminder bands for each of us with the date of our anniversary and the best 20 years of my life debossed into it. For less than $20.
Leave a Reply