Oct 05 2023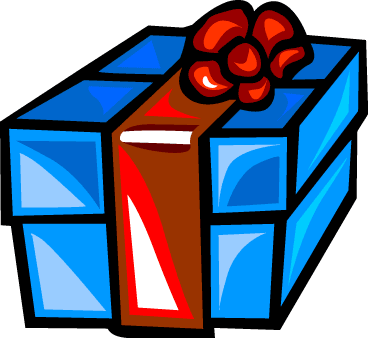 The lists of symbols and gifts for wedding anniversaries is often written and talked about. Wedding anniversaries are measured in years. Dating anniversaries tend to be celebrated in months rather than years.
There does not appear to be a similar universally accepted gift guide or suggested list for dating anniversaries. Some gift stores and websites have created their own lists of suggestions but nothing as widely recognized as the wedding anniversary symbol list first created by Emily Post in 1922.
However if you have a good thing going, it is important to let your partner in the relationship know that you appreciate them. Anniversaries, dating or otherwise were invented for this reason. An anniversary should be a day when you conveniently forget about the rest of the world, and focus on each other. Some of the most appreciated anniversary gifts revolve around time the couple can spend together enjoying some activity or event together.
Categories
Great Deals on Dating Anniversary Gifts
Gift Ideas for the First Month Dating Anniversary
Which Day Should You Use?
The first month is a big deal and most women if not the men will expect some sort of recognition of the conclusion of one month of dating. You may want to clarify exactly how you are going to measure your dating anniversaries. Since there is no "official date" that a dating relationship begins some couples celebrate their anniversary on the based on the day they first met and others on the date of their first date.
Gifts for Her
The first month anniversary gift should be romantic, thoughtful and not over the top. After all it is only one month and if you go overboard on the one month anniversary what are you going to do for the first year anniversary?
I would suggest something like a dinner out at your favorite spot or maybe dinner and tickets to a show, concert or sporting event you will both enjoy. You can check out what is happening in your area and purchase tickets online at TicketMaster.com. The other option would be something sweet like a teddy bear or other plush animal or maybe that most reliable of all gifts – flowers. Flowers are romantic and sweet and if sent to the office flowers create the added advantage of allowing your significant other to bask in the envy of their co-workers. You can order flower arrangements or live plants to be sent on your anniversary date with a personal message from you on FTD.com or other popular flower sites like ProFlowers & 1 800 Flowers.
Practical flower buying tips for guys:
Roses are a traditional romantic flower, but if you can pick flowers which are her favorite color, then she will know you put more thought into them.
You can also let her know she is special by picking an exotic type of flower which is not commonly carried in grocery stores and the like.
Almost all of the online flower stores are absolutely terrible in pricing transparency.

It is common practice to show a low upfront price to get you emotionally committed to the purchase & then as you work through the funnel pad in many layers of trash fees for shipping, handling, care, convenience and other absurdities (in addition to the chocolate and teddy bear upsells).
You can claw back some of that money using promotional codes from sites like RetailMeNot or the coupon section on Groupon, but the experience still leaves something to be desired. And that is before you consider cross-selling user data and credit card hackers.
If you dislike the airline-like nickel and diming, it might make sense to visit a local florist and pick up flowers in person. Some local florist go a long way to make the presentation special. Even if it is more expensive, the service they offer makes you feel more like you are receiving a service rather than being sucked dry. You can find many local florists on local review sites like Yelp or search engines like Bing & Google.

One other reason to buy flowers in person is sometimes when flowers get delivered they get sent to the wrong address. This is particularly common with apartment complexes and shared offices. I thought my husband was more than a bit strange with some of the lines of questions he asked me a decade ago, but it turned out the flowers he sent me were somehow intercepted by someone else at work!
Gifts for Him
Guys typically tend to be relatively easy to please. If you know his favorite meal or desert perhaps take him out to eat at one of his favorite places which is known for that food type. You can also have a fun night in cooking together.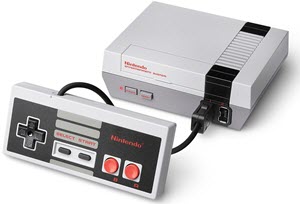 Many guys fall into one or more of the following categories:
Sport's fan: get him a sweater, jersey, hat or socks for a favorite pro or college team on Fanatics, or get tickets to a game with him.
Reader: buy a book from one of his favorite authors. Even better if you can get an autographed one.
Gadget / electronics user: eBay and Groupon both have some interesting daily deal options, but you may need to order a while in advance to get it delivered on time. In some cases Amazon.com may match third party prices & offer quick delivery via their Prime service.
Toy fan / model builder: Lego has licensed many third party characters. There is also a smaller block-making company called Nanoblock. Over the past couple years Funko Pop characters have become wildly popular & they are typically priced at or below $10 when they first come out.
Collector: find something in the theme he likes which is slightly outside of what he normally collects. eBay has a nearly limitless number of vintage items and collectibles.
Gamer: for computer gamers, perhaps get him a new gaming mouse, headset and/or keyboard. If he prefers console games, perhaps a vintage throwback gaming system like the NES Mini. And a game you know he wants would also be a great gift. If the game has 2-player co-op mode & you'll play with him, even better.
Second Month, Third Month … Sixth Month
Do you celebrate a second and third month anniversary? It all depends on the expectations of the couple. I would have a conversation however so you don't have one of the partners expecting a gift or recognition event on a monthly basis and being disappointed when it doesn't happen. If you can't get this detail worked out in a mutually agreeable manner you probably won't have to worry about celebrating many monthly anniversaries anyway.
Gift Ideas for the First Year Dating Anniversary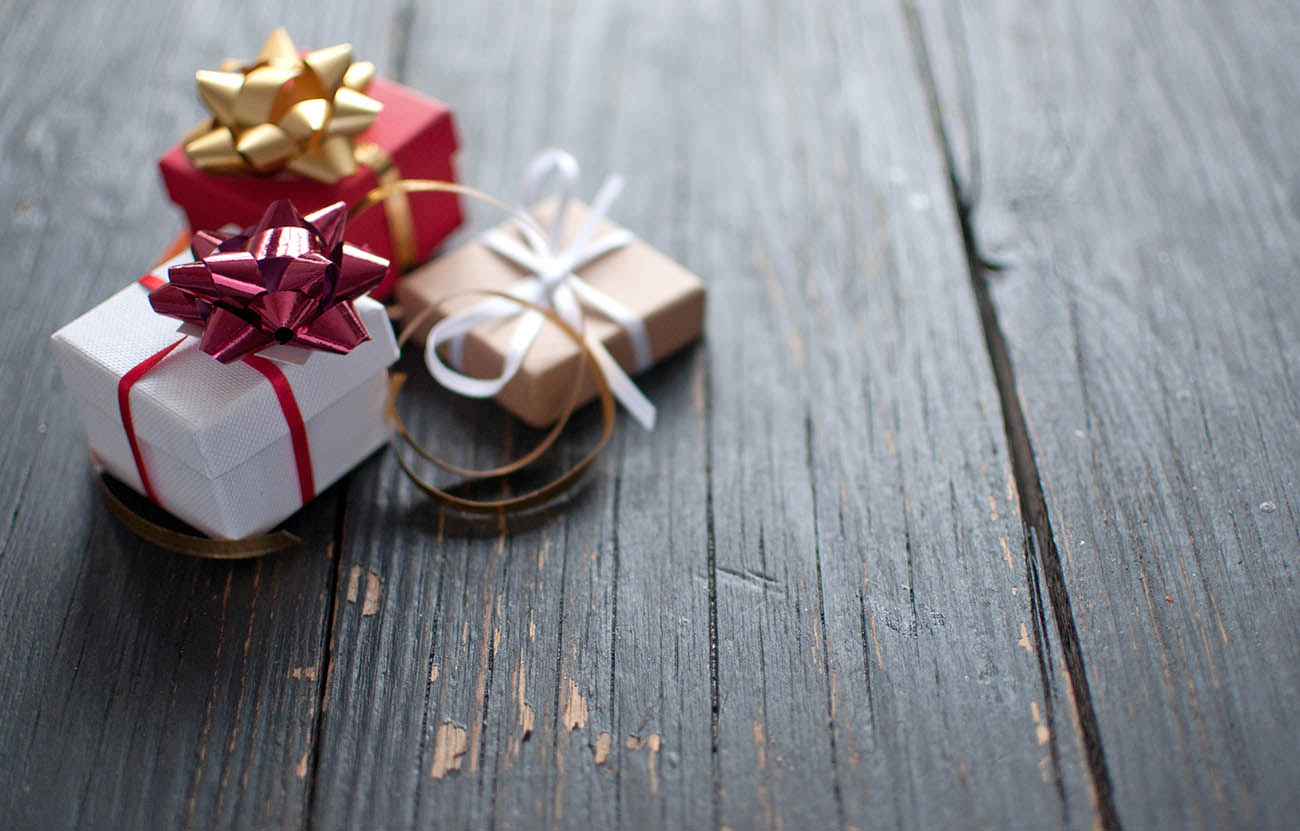 It's Serious, Make it Personal
By the time you reach the one year dating anniversary you are into a "serious relationship" and should probably put a tad more thought into your anniversary gift for your partner.
Your first anniversary gift is an opportunity to memorialize when you met or your first date with a gift that tells your significant other just how important they are in your life. There are no rules and the first anniversary gift should reflect your personality and the character of the relationship….romantic, serious, cocky, crazy.
Another great personalized first anniversary gift is a personalized print from Memory Lane. This picture of a street with three, five or eight buildings is personalized with details you provide personal to your significant events and locations.
Gifts for Your Girlfriend
Some of the best first anniversary gifts are handmade. Pressed flowers from the park where you walked after your first dinner date or a poster from the movie you went to on your first date. And there are hundreds or thousands of sites that offer personalized gifts, including marketplaces like Etsy. One that would be particularly romantic is a heart shaped jig saw puzzle featuring a picture of the two of you. You can order the puzzle on FindGift.com. If you can afford to splash out over $100 for a custom all-wood puzzle made from one of your pictures then Liberty Puzzles makes a great gift.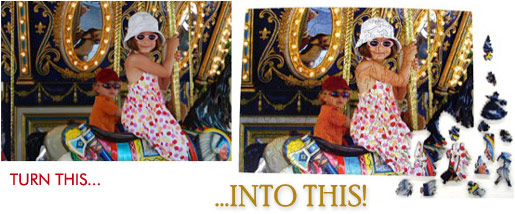 There are a number of modern games similar to the popular "Lovopoly" game which make an interesting anniversary gift, with some people going so far as making personalized versions of the game.
Gifts for Your Boyfriend
If you are looking for a memorable anniversary gift for him consider the choices of engraved gifts on One Passion One Place. They have a really unique pocket watch with a locket like compartment in which to keep a photo. The watch can also be engraved with a personal message. If your significant other is not the pocket watch type "One Passion Place" also offers a wrist watch with a photo compartment which they will also engrave for you.
Many of the earlier mentioned categories can still apply here. The key is to get something a bit nicer & more personalized based on how well you know him.
Trip and Get Away Ideas for Dating Anniversaries
If you and your partner are lucky enough to be able to take a few days off work plan a long weekend or small trip to celebrate you anniversary. You can plan a trip to nearby city where you can take in the sights, enjoy the fine restaurants and maybe the shopping opportunities or a show or concert. If she has a sweet tooth, don't forget visiting a site like Edible Arrangements or Vosges Chocolates for something special.
If you are looking for a more exotic anniversary get away maybe a trip to an island or a mountain lodge or a cabin on a lake in the woods. Most island destinations will include a great beach and good restaurant and entertainment opportunities. The mountain lodge may be a little more remote although there are some great mountain lodge restaurants the entertainment may be the two of you, a bottle of wine and a great fire.
Sites like Airbnb & HomeAway make some fantastic homes available at affordable rates.
Cabins in the woods tend to require by their very nature that you bring the food and prepare the meals. What a great way to close out the rest of the world and let you focus on each other. If you can make a pact to leave your blackberries and cell phones at home this may be a relationship worth working on.
If you can't get out of town many five star hotels offer anniversary packages that come with complimentary baskets of fruit and champagne. If the package does not include a visit to the hotel or nearby masseuse make sure you ask the hotel to arrange a massage for your partner.
Dating Anniversary Gift & Trip Advice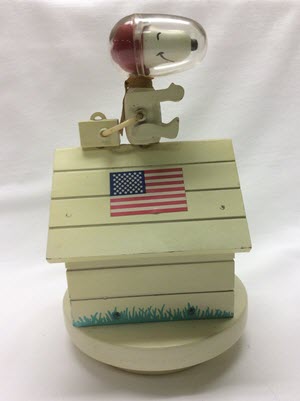 The most important aspect of any anniversary is to do something special to recognize your partner and celebrate your relationship and the joy you have found. An anniversary gift or trip should be something that brings happiness to your partner and creates new memories to be shared on your future anniversaries.
It should not be rushed & should not be treated like a business trip.
You want them to feel special. Like you are taking them to the moon.
Travel is a gift which can keep on giving. As you share moments together you deepen your bond and have more things to refer back to when buying or making other gifts.
On our first trip while dating my husband took me to Bellagio. The water fountain show played Frank Sinatra's Fly Me to the Moon.
My father has always loved Snoopy. It brought tears to my eyes when my husband got me a Snoopy music box from the 60s which plays our song & reminded me of that night. He didn't specifically look for it, but accidentally came across it while searching for "fly me to the moon" on eBay.
The more time you are together and the more memories you share, the easier it becomes finding something you know she'll love.
One Response to "Dating Anniversary Gifts"
#

Loius

on 28 Oct 2016 at 12:28 pm

Nowadays it's hard to give sth special. You need to be creative to find a unique gift. I often have problem with figure out what make smile on her face and be unexpected. On last anniversary I gave my girlfriend a star from Kingdom of Universe and she was delighted! She said that I was so romantic 😀
Leave a Reply