Jan 22 2020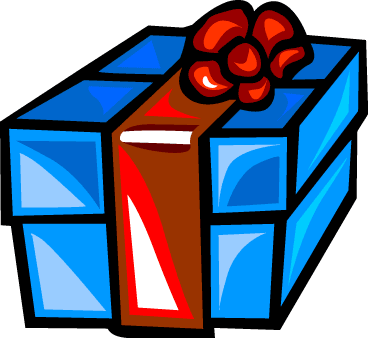 The most appreciated anniversary gifts are homemade gifts. Homemade gifts demonstrate you cared enough to give of yourself…..your time, and your talents.
Categories
Great Deals on Homemade Anniversary Gifts
Handmade Photo Anniversary Gifts
Everyone can make an anniversary gift. You can make a scrapbook full of pictures and mementos from the couple's time together or you can digitalize the pictures and organize them into a video collage. If you need help getting started you can find help digitalizing your pictures on www.scanmyphotos.com. If you want to make the digitalized pictures into a video slideshow there is help on www.slideroll.com/. This slideshow creating software allows you to create a slideshow with your photos, publish your slideshow and share it on MySpace, YouTube or simply email to friends.
Everyone loves to reminisce and anniversaries are an especially good time to look back over the good times the couple has shared together. If you don't want to make a scrapbook or a video slide show another great gift is to purchase a photo frame and put a picture or pictures of the couple into the frame. You can find over nine hundred sterling silver frames on www.perfectlyengraved.co.uk that can be personalized with engraving.
Handmade Knitted or Embroidered Anniversary Gifts
If you are a knitter what could be a nicer gift than a handmade scarf or matching scarves for the couple celebrating their anniversary. Every time the recipients warp your scarf around their neck they will remember your thoughtfulness. There is a selection of unique yarns on www.agoodyarn.net.
Another thoughtful gift is a hand knitted afghan or throw to snuggle up in on cool nights.
If embroidery is more to your liking why not buy pillow cases and embroider them with a beautiful picture or message. These unique pillow cases will provide a lasting and personal gift. You can find stamped pillow cases ready to embroider on the website www.marymaxim.com.
Looking for something more informal for your gift? The website www.customink.com provides a tool that allows you to create your own design and have it printed on a t-shirt. You could make a t-shirt with a meaningful design reflecting a special time or event in the couple's life or create a message to print on the shirt.
Handmade Jewelry Anniversary Gifts
You can find jewelry making instructions online also. Check out www.beadsbaublesandjewels.com. for instructions on how to make fabulous jewelry.
Most local bead shops also offer jewelry making classes if you want to brush up or try a new technique for your anniversary gift.
If you are a knitter and not a jewelry maker you can knit unique necklaces. See the instructions and supplies on www.agoodyarn.net.
Handmade costume jewelry is a wonderful anniversary gift option. You can find a great selection of beads, clasps, strings, wire and other jewelry supplies on www.firemountaingems.com .
Handmade Anniversary Gift Certificates
Here is a printable gift certificate you can print out and fill in.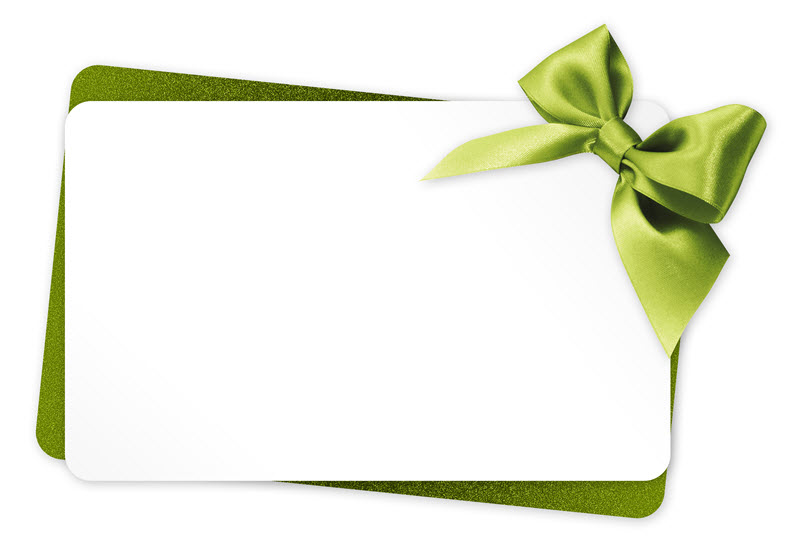 Left click on the above image to open an enlarged, printable version in a new window.
An anniversary gift certificate is a very personal gift; a gift of your time and talents. Particularly if the anniversary couple is older you can tailor the certificate to meet their special interests and needs. For example, you could give a certificate which entitles the couple to ten shopping trips or rides to the doctor or maybe ten trips to the movies with you. If you chose the movie route you can purchase AMC movie gift cards to include with the certificate at www.amcnationalsales.com/Standard/.
If the couple enjoys gardening you could offer to help with the garden or if you live in snow country maybe the anniversary couple would appreciate your offering to shovel their walks or driveways.
Make a creative certificate to deliver your gift. It can be hand lettered or printed and you can add some gold stickers or red ribbons to dress it up. You might deliver the gardening help certificate in a basket with a selection of seed packets or a few gardening tools and the snow shoveling certificate would be really cute delivered with a snow globe. You could put the movie certificate and gift card in a basket with a bag of popcorn or gummy bears or whatever their favorite movie munchies might be.
If you are giving the certificate to your partner on your anniversary consider something more romantic like an evening at home without the kids and with the cell phones turned off. Deliver the certificate with a bottle of wine and new wine glasses. He or she will love this idea and will be very appreciative of this very personal gift.  The website www.romanticgifts.com offers a box which includes dried rose petals (to sprinkle on the bed), chocolate massage oil and rose scented bubble bath to tuck your certificate into.
Handmade Favorite Food Anniversary Gifts
If you are a cook or a baker a personal handmade anniversary gift could be a gift of your specialty. Cookies or fudge or a full dinner are all options to consider.
If you have a secret BBQ sauce recipe make a gift of a large jar of the sauce and include the ribs or pork loin with the homemade sauce for a complete meal.
No one can resist homemade bread so if you bake bread select your favorite recipe and whip up several loafs for as a gift.
If you can or make preserves what better gift than a stock of canned fruits or jams for those long winters.
The best thing about homemade food gifts is that no one else can duplicate your special gift and the couple will know you didn't just run to the store or order the gift on line you put your time and efforts into their gift and that will make it a very special gift.
If you are cooking as a gift for your partner consider a picnic basket complete with blanket and wine or maybe combine your home cooked anniversary dinner with a gift of flowers or fragrant candles. You can order flowers to be delivered on www.ftd.com and www.yankeecandle.com offers many wonderful fragrances of candles which you could set on the table or light after dinner for a romantic evening of enjoying each other by candlelight.
Homemade Anniversary Gift Advice
It doesn't matter what you make as an anniversary gift it is the thought that counts and the fact that you made the gift yourself is what makes the gift very special to the recipient. Nothing can be more personal than a handmade gift.
2 Responses to "Homemade Anniversary Gifts"
#

Cloe

on 01 Jan 2012 at 6:40 pm

I need a last minute gift because I completely forgot about there anniversary! I feel so bad!! I need something fast to do!!

#

Ria

on 02 Jul 2012 at 5:56 pm

Love this website!! It helps alot!!! Thanks a bunch! <3
Leave a Reply