Oct 05 2023
7th Anniversary Symbols
Traditional: Copper/Wool
Modern: Desk Sets
Flower: Jack-in-the-Pulpit
Gemstone: Onyx/Yellow Sapphire/Golden Beryl
Great Deals on Seventh Anniversary Gifts
Lucky number seven is a wonderful anniversary. By now you are comfortable with your relationship and value the special bond you are lucky enough to have with your partner. Make sure you let your special someone know exactly how special they are to you with a thoughtful gift and celebration of your seventh anniversary.
Copper/Wool Gift Suggestions
Copper
Copper is naturally a reddish brown color but is well known for its green tarnish color caused by weathering. Many find the weathered green look as attractive as new copper.
Copper tables, tubs, and cookware are among the copper gifts you can find on CopperSmith.
Copper jewelry is popular and the bracelets are often bought for their health benefits as well as their good looks. Copper jewelry is believed by many to have therapeutic benefits for the relief of arthritis. Copper Reflections is a great website with hundreds of hand crafted copper gifts to choose from including jewelry, boxes, picture frames, money clips and bookmarks.
Cobre's website has copper vases, trays, mirrors, bookends, wall art and incredible copper sinks.
Does your partner love cooking or have a sweet tooth? CopperGifts.com offers a popular collection of cookie cutters.
A personal favorite are the many copper fountains you can find. These fountains are made for use inside and outside. They are beautiful to look at and make a wonderful sound as the water trickles over the copper. Check out the fountains on CopperFountain.com/ to see why copper fountains are so appreciated.
Wool
Wool comes in many varieties including Mohair, Alpaca, and Merino. Great wool gifts include sweaters, scarves, blankets, hats and gloves.
If you knit you could make a handmade sweater, scarf or blanket for that personal gift that always means so much more than a store bought present.
Like the Wild West theme? Check out the men's and women's clothes on the Spirit Horse Enterprises website. Spirit Horse is an Idaho based company and their clothes are both rugged and handsome in that Wild West sort of way.
Want something dressier try angora wool hats, scarves or sweaters from Orkney Angora. If you go to this page and see the cute angora rabbits the angora wool is shorn from you might just decide to get an angora rabbit instead of clothes made from his wool.
If your partner is an experienced knitter she might like the knitting accessories on Jimmy Beans Wool.com. You could combine these with some of Jimmy Beans fine wool yarns and have a gift that will keep on giving with many new sweaters, hats and scarves.
For the professional man in your life a wool suit or jacket is a good choice. To select an Italian designer suit go to Upscale Menswear.
For women's wool suits I like the selection at Barons Boutique which features custom tailored suits from Nepal.
Desk Sets Gift Suggestions
If your partner has a desk at home or at work you will love the brass desk sets and desk accessories at Canoe Design or World Market.
If leather is more to your liking check out the handsome leather desk sets and desk accessories from Dacasso or The Elegant Office.
Jack in the Pulpit Gift Suggestions
The Jack in the Pulpit is a woodland flower with a single bloom in the mid to late spring that only lasts about two weeks. While a lovely woodland flower it is a difficult plant to make a gift of. You can't really put a jack in the pulpit into a flower arrangement and unless you have a very shady in your yard you really can't use a plant at home.
Maybe the best you could do if you want to give a gift incorporating the jack in the pulpit theme is a long weekend at a lodge in the woods where if it is spring and if you are lucky you might find Jack in the Pulpits while hiking in the woods.
Elk Fork Studio is a studio featuring fabric art which has a brightly colored green & purple hanging fabric piece that is made to look like a Jack in the Pulpit.
Jack in the Pulpit vases are collector's items. First made in the Victorian Era these trumpet shaped vases were made of glass or ceramic usually in vivid colors. There are many of these classic vases for sale on Ebay or on other collectibles website. You can see a listing of jack in the Pulpit vases for sale on the antique collectables page from Kovels.com.
Onyx/Yellow Sapphire/Golden Beryl
Onyx
Onyx is a semiprecious stone similar to quartz. It is striped with alternating white and black, brown or red bands. Onyx is called the stone of elegance and is indeed quite classy looking.
Onyx is a popular stone for men's and women's rings and bracelets. There are four pages of black onyx rings and bracelets on GoldenMine.com.
The Yellow Sapphire
Found in yellow, golden and orange colors the most highly valued of the yellow sapphires is a lemon-yellow color.
There is a cute little yellow sapphire, diamond and onyx pen that combines the onyx and yellow sapphire seventh anniversary gem themes on Heavenly Treasures. You can also find other yellow sapphire rings, pendants, charms and pins on this website.
Golden Beryl
The golden beryl (sometimes called Heliodor) comes in a range of yellows from pale yellow to brilliant gold. It is a favorite of jewelers because these gems generally have very few flaws.
You can find a beautiful selection of golden beryl earrings and pendants on Mineral Miners.com.
The Celebration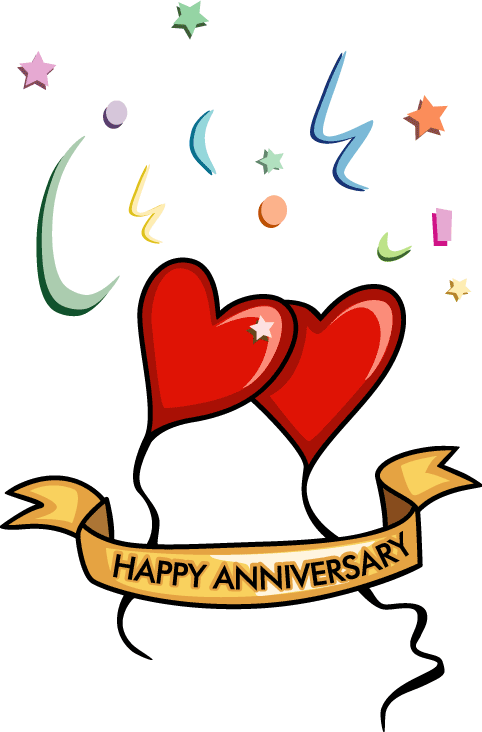 I would suggest a night out on the town where you and your partner can show off your wool suit or new black onyx jewelry. Maybe dinner and a show or concert would be a nice way to commemorate your seventh anniversary. If you selected the Wild West wool clothing as a gift, maybe a visit to either a lodge or dude ranch in Idaho. You could stick the tickets in the pocket of one of the shirts or jackets for your significant other to find when they open their gift.
One Response to "Seventh Anniversary Gifts"
#

Staci

on 21 Apr 2020 at 1:44 am

Thank you for the anniversary gift ideas! My son and his wife will be married 7 yrs. In May 2020,,all the ideas and information has been very helpful and got a variety of items to browse and shop now!! Thanks again!!!
Leave a Reply