Jan 22 2020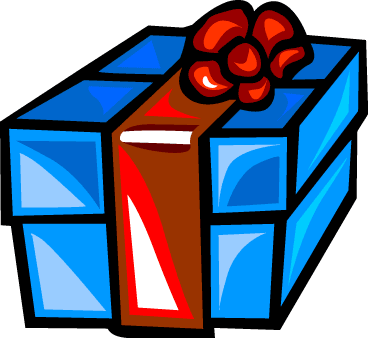 If you are a procrastinator or just forgot how close your anniversary date was don't despair there are many last minute solutions to your problem. She'll never know you forgot. The easiest last minute solutions are probably flowers and e-cards.
Categories
Great Deals on Last Minute Anniversary Gifts
Anniversary Flowers and E-Cards
You can find a large selection of e-cards on the internet. Try these websites www.123greetings.com/anniversary/, www.allanniversary.com/, and www.regards.com/ and if you don't find a card that will work for you just type e-cards into your favorite search engine and you will find many more website options.
My favorite selection of anniversary e-cards can be found on the website www.happydaycards.com/AnniversaryCards.htm.
Flowers are the most romantic and appreciated of any gift and you can order them the day before and have them delivered to the recipient's home or office. You can order flowers by phone from a local florist or you can order online at www.ftd.com or www.1800flowers.com. Don't forget to include a personal message with the flowers.
You can order plants from these sites as well as flower arrangements. If the recipient has a green thumb and enjoys houseplants that might be a nice option instead of a cut flower arrangement that will be gone in a few days.
Book a Quick Trip or Get-Away
If you want to plan a last minute trip a couple good places to start are "Last Minute Travel" and "Last Minute" where you can check out last minute airfares on multiple airlines. The websites are www.lastminutetravel.com/PageFlightSearch.aspx and www.lastminute.com.  There are also great last minute accommodation sites like www.ratestogo.com/ to assist in your search for last minute hotel accommodations.
Many hotels offer special weekends or one night anniversary specials which include the room and maybe a meal or two and often a gift basket with champagne. The best way to check out these deals is to check on the hotel web pages or call the hotel directly. These anniversary specials are a great option if you just can't get out of town you can at least get out of the house. If you really want to make it a romantic get-away leave the cell phone at home. If the hotel package you choose doesn't include a spa visit or a massage ask the hotel if they can arrange one for you.
The other option is a daytrip to a nearby destination. Maybe a park or a gallery or museum combined with a picnic lunch or lunch at a nice restaurant. These require no reservations just a little on line research to check out the hours of operation and you are good to go. You can make up a gift certificate on your computer to give her and no one will ever know this is a last minute gift.
Then there is the old standby dinner at a upscale restaurant followed by a show or concert or sporting event….whatever you will enjoy as a couple. If you need tickets you can find them online at www.ticketmaster.com.
Or for a variation on a theme you could cook dinner at home, add a nice bottle of wine (maybe select some new wineglasses while you are picking up the wine), a fire in the fireplace if the weather permits or light some fragrant candles to set the mood.
Last Second Gift Ideas
There are a number of gift sites that offer next day delivery for a small additional fee. If you have a day you are covered. The website www.anniversaryideas.com/Last-Minute-Anniversary-gifts.htm has done some research for you and put together a page with links to folks who offer quick delivery options for last minute gifts.
The "Anniversary Rose" website has a section of emergency gift suggestions at www.theanniversaryrose.com/store/c/63-Emergency-Last-Minute.aspx that will ship the next day.
Another option is emailed gift certificates like those offered by Amazon at www.amazon.com/gp/gc/ref=g_gc-gc_dp_redirect. Niemen Marcus offers a virtual gift card which would make anyone a great gift on their website at www.neimanmarcus.com/store/catalog/prod.jhtml?itemId=prod10400002.
There are over 4000 spa locations offering gift certificates on the website www.salonwish.com/pages/default.aspx or you can try www.spaemergency.com one of these sites probably includes a spa near to you. A spa visit is a wonderful gift for your partner. If there is not a spa in your area on these sites try calling a few spas in your area and I bet you can find one that offers gift certificates you can stop by and pick up.
If you are down to the wire buy a card (the kind with a great picture on the outside and blank on the inside) and write a romantic poem or message inside. If a card just won't be enough go to a fancy stationary store and buy some parchment paper on which to write your poem or message.  Roll the parchment into a small cylinder and tie with a ribbon and stick it in a bottle. Cork the bottle and you have created a very personal and romantic anniversary gift. If you have a little sand and maybe a shell or two you can put the bottle (with the message inside) in a box with its own beach for an added touch of whimsy.
How about a giving a bottle of his or her favorite liquor or wine as an anniversary gift? Stop by a store on the way home and get two unique wine or drink glasses, pick up some of your favorite carryout and you have a perfect anniversary gift that will definitely set the mood for a romantic evening at home.
"Forgot Your Anniversary" Advice
You don't want to do this again. You might have gotten away once with a quickie gift but you do not want to make a habit of this. Figure out how to use the date reminder on your Blackberry or Facebook recently initiated a reminder system that you can ask to send you a reminder so you never let an anniversary sneak up on you again. Don't have a Blackberry and not a Facebook user, the software "Simply Personal" has a date reminder function you may find useful. Check it out on www.simplypersonnel.co.uk/MB/RememberImportantDates.html.
4 Responses to "Last Minute Anniversary Gifts"
Leave a Reply