Oct 05 2023
9th Anniversary Symbols
Traditional: Pottery/Willow
Modern: Leather
Flower: Poppy
Gemstone: Lapis Lazuli/Amethyst/Green Spinel
Great Deals on Ninth Anniversary Gifts
Celebrating Your Ninth Anniversary
The ninth anniversary is important to you and your partner but not a major event like the tenth anniversary will be. You will probably want to stick with an intimate celebration for the two of you to commemorate the ninth anniversary and save your creative energy for a big event on the tenth anniversary. That said you will still want to make the ninth anniversary a special day for the two of you.
Pottery/Willow Gift Suggestions
Pottery
While pottery was featured in the eighth anniversary it once again appears again as a traditional gift category of the ninth anniversary. Look for great pottery gift suggestions on the eighth anniversary page and just be sure you don't get the same gift you gave your partner last year. Or go right to the willow category suggestions below to find unique gift suggestions.
Willow
The English Willow Basket site offers so much more than willow baskets (which are a wonderful gift). The site has in addition to their unique willow baskets willow furniture of all types and sizes. You need to check out this site to find a wonderful willow gift for your significant other.
Also out of the UK, Hasting Wood Basket Works offers a variety of baskets as well as willow Christmas ornaments, lamps and lamp shades. There is even the option of custom made willow gifts on this site.
Around the Bend Willow Furniture. in Wooster Ohio has an amazing collection of unique willow gifts including a full length willow mirror and a great multicolored willow framed mirror you have to see to appreciate.
For this one you will have to have at least a $2000 budget and be planning ahead (4-6 weeks delivery time). If that works for you the Willow Farm in California makes custom willow garden structures, fences, and furniture to your specifications.
Fall River Rustics has a great gypsy willow rocker that would be a perfect addition to a patio or family room.
Does your partner love to accessorize and decorate the bleached willow wreaths? Etsy offers a variety of options, many of which are great to decorate with silk or dried flowers or decorate with a Christmas theme. If you are the talented one buy the bleached willow wreath and give it already decorated.
You can find wood and willow shelving, drawers and wine rack at Wicker Emporium's website if you want classy and practical gift ideas.
Leather Gift Suggestions
I do think when they got to nine the folks who invented these wedding anniversary gift categories were thinking ahead to the tenth and saved all their creative energy for ten. Leather is also a repeat category and you can find leather gift suggestions in the third wedding anniversary article.
Poppy Gift Suggestions
The poppy is one of the most brilliantly colored and beautiful of all flowers. You can find poppy flowers in white, pink, yellow, orange, blue and the classic red color.
Want to make a beautiful paper poppy bouquet to set on the anniversary breakfast table? There are step by step instructions on WebIndia123.com.
To find gorgeous silk poppy flower arrangements in a multitude of colors go to SilkPlantDesign.com. Or you can buy poppies by the stem and make your own arrangement.
You can always go to FTD and order a live poppy arrangement to be delivered to you special someone at home or work on the date of your anniversary.
Want to give your partner a poppy that will last forever? There is a beautiful water color print of a poppy that would look great framed and hung in any room on Redbubble or a photograph of a wild poppy on FineArtAmerica.com.
Marimekko is a well known fabric designer who uses lots of poppy designs in her designs. On FinnStyle.com you can find marimekko poppy themed shower curtains, aprons, pot holders, fabric for wall hanging or to make your own pillows or curtains.
Georgia O'Keefe is one of the most famous painters of flowers in the world and she loved to paint the poppy. While few of us can afford an O'Keefe original, fortunately there are affordable O'Keefe prints available. See some of the O'Keefe prints at the website FineArtCompany.co.uk.
Lapis Lazuli/Amethyst/Green Spinel Gift Suggestions
Lapis Lazuli
Lapis Lazuli is a relatively rare semi-precious stone that has been mined in Afghanistan for over 6000 years. This stone called the sapphire of ancient Egypt is a popular jewelry choice for its intense blue color. Featuring lapis lazuli jewelry from India and Pakistan NOVICA offers a wide selection of rings, necklaces and bracelets.
The national stone in Chili the lapis lazuli is a favorite jewelry stone of native Chilean artisans. You can find lapis lazuli jewelry made in Chili at Lapislazuli-jewelry.com.
Amethyst
Amethyst called the jewel of the gods is mined in Ontario where it is the official gemstone of the province. Amethyst is the symbol of love, happiness, humility, sincerity and wealth making it the perfect gift of your sixth anniversary.
You could arrange a visit to the amethyst mine in Thunder Bay, Ontario and dig your own amethyst May through October. For more information about the mine, lapidary and amethyst gift shop go to Amethyst Mine.com.
If a trip is out of the question you can find wonderful amethyst gifts at MineralMiners.com.
Green Spinel
Spinel comes in many colors and is probably best known as a ruby red stone. The grass green spinel while less well known is a beautiful jewelry stone because of its beautiful color, clarity and hardness.
Spinel is believed to have powers of renewal so it is a great gift for the ninth anniversary when you want to renew your pledges to each other. Spinel has also been called the stone of immortality which is another nice piece of symbolism for your relationship on your ninth anniversary.
There are some beautiful green spinel rings on Etsy that would make nice inexpensive gifts and if you special someone has green eyes one of these shades of green spinel would be a perfect compliment.
The Celebration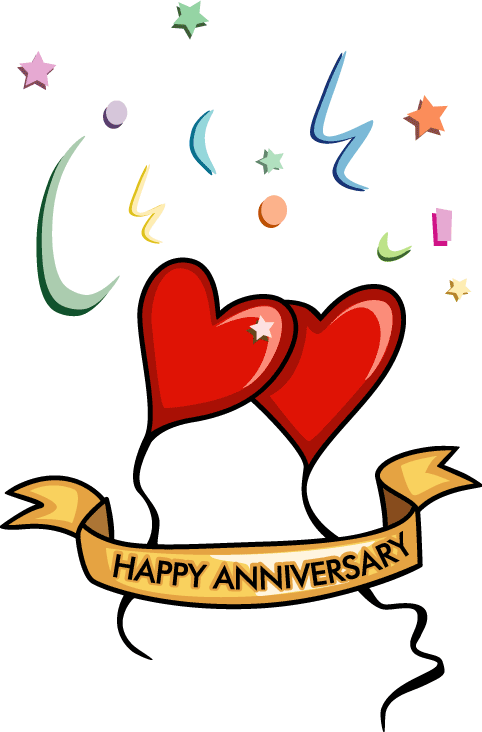 Think intimate arrangements for the two of you. You could arrange a weekend at a local luxury hotel with a massage or spa treatment in the afternoon and dinner at a white table cloth restaurant with horse and carriage ride back to the hotel. Or if you elect to stay home you could fix breakfast in bed with Mimosas or Bloody Mary's, a romantic movie on the TV and lots of good books and magazines.
Leave a Reply