Oct 05 2023
10th Anniversary Symbols
Traditional: Aluminum
Modern: Diamond jewelry
Flower: Daffodils
Gemstone: Diamond/Black Onyx/Blue Sapphire
Great Deals on Tenth Anniversary Gifts
Celebrating Your Tenth Anniversary
The tenth is a significant anniversary. Traditionally the tenth anniversary is one you will celebrate with family and friends. Maybe an informal picnic or potluck or maybe a more formal affair but it is an occasion most couples want to share with their extended family and friends, With that in mind this list of gift suggestions is broader than the past lists and assumes many of you looking for tenth anniversary gifts are buying not for your partner of ten years but for a gift for a couple you know who are celebrating their tenth anniversary.
Aluminum Gift Suggestions
When most of us think of aluminum we think aluminum cans and that reminds us of recycling. If you are buying a tenth anniversary present for an eco-friendly couple I suggest you go to Butterfly Buzz a site that offers cute items made from recycled aluminum. You can find trivets, key chains, and wind chimes all made from recycled aluminum.
Want to go really eco-friendly how about getting the happy couple an aluminum can crusher. ACE Hardware has four different can crushers on their website.
Want something a little less practical, take a look at the elegant aluminum jewelry for women from John S Brana. I couldn't find any aluminum jewelry for men but I did find the handsome men's Scorpion Titanium Metal Bracelet that looks like it is made of aluminum on Amazon. Or if you want real aluminum you could always get him an aluminum six-pack fully loaded of course.
Aluminum watches are almost a required tenth anniversary gift. You probably ought to check around if you are going to a large gathering to celebrate your friend's tenth just to make sure everyone is not giving the honorees a watch. You can find great aluminum watches for men and women which were made from airplane aluminum on Morveau.
Speaking of keeping track of time there are several amazing aluminum sundials crafted to withstand the elements on Sundials Australia & Garden Sundials. These would be a meaningful and lasting tenth anniversary gift.
For the young at heart there are some "bad" aluminum biker sunglasses for men and women on ATG Sunglasses. These light weight sunglasses are a gift that will be appreciated by the outdoor enthusiast whether they are bikers or bike riders.
There are three aluminum sculptures by Jon Grauman you must consider as a tenth anniversary gift on absolutearts.com. You have to see these clever aluminum pieces to appreciate them but let me try to describe them so you get the idea why they are so appropriate for a tenth anniversary.
A 5 inch by 7 inch aluminum and quartz heart
A larger 8 inch by 14 inch rectangular version of love spelled out from license plates
A rectangle of aluminum with XOXO cut from license plate
Diamond Jewelry Gift Suggestions
Unless you are doing a group gift the diamond jewelry category is more appropriate for the couple to give each other and what a better gift to each other than diamond eternity bands. These diamond encircled bands were originally designed as a continuous circle of diamonds symbolizing eternal love. Today you can find the original version and the popular half diamond eternity rings which have the diamonds only on the front of the band and which many women find more comfortable to wear than the fully encircled diamond band. Many couples exchange eternity band on their tenth anniversary and wear them in place of their original wedding bands as the symbol of their eternal love. You can find many jewelers who sell eternity bands online like Arka Designs.
If you are not interested in replacing the original wedding bands with eternity bands a diamond bracelet or earrings for her and a diamond tie tack or cuff links for him are excellent tenth anniversary diamond gift choices.
Daffodil Gift Suggestions
If the tenth anniversary is in the spring daffodils are a must. You can order a daffodil arrangement from FTD and have it delivered before the party. If the anniversary falls in the winter you could always force some bulbs in a sunny window and still surprise the couple with live daffodils.
The other alternative is silk daffodils. You can find silk daffodil plants and silk daffodil stems on USI Floral Imports.
Etsy has a beautiful silk daffodil wall hanging & many other great scarves. This wall hanging is another way to stick with the tenth anniversary daffodil theme and give a beautiful and lasting anniversary gift.
A favorite of photographers and painters there are almost 300 photos and prints of daffodils for sale on Art.com. Any of these would be a treasured memory of the tenth anniversary.
Diamond/Black Onyx/Blue Sapphire Gift Suggestions
We covered the diamond suggestion above so we will focus on the black onyx and blue sapphire gift suggestions in this section.
Black Onyx
Some say the black onyx defends against negativity that is directed at you. Black stones are believed to have protective energies in the sense that black is the absence of light, and therefore, can be used to create invisibility.
Black onyx makes striking jewelry for men and women. Check out some of the black onyx jewelry options on the Zulu website.
Blue Sapphire
The blue sapphire comes in a variety of blue shades. It is a popular stone in jewelry because of its beautiful blue colors.
If you are looking for a blue sapphire gift for your partner there are many blue sapphire men's rings on the Jewel Basket website at JewelBasket.com.
You can also see a selection of blue sapphire men's and women's rings, bracelets, earrings, and necklaces at Brilliant Earth.
The Celebration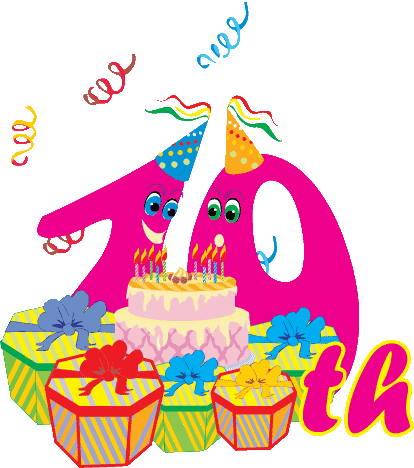 For the tenth anniversary a celebration shared with friends and family who have shared the good times and bad over the last ten years is what many couples plan. The tenth anniversary celebration is usually an informal rather than a formal event. The tenth anniversary celebration is all about sharing and you want a space where folks can mingle and share rather than sit in a formal dining table arrangement. A picnic or potluck may be just the right atmosphere. Kids are welcome. If your home is too small to accommodate your guest list a park shelter house or apartment complex party house would be a good alternative.
One Response to "Tenth Anniversary Gifts"
#

manjula

on 17 May 2013 at 6:15 pm

DEAR MANJULA HAPPY 10 ANNIVERSARY WISH

YOUR LOVELY HASBAND
VENKAT RAO
Leave a Reply