Sep 19 2019
40th Anniversary Symbols
Traditional: Ruby
Modern: Ruby
Flower: Nasturtium
Gemstone: Ruby
Great Deals on Fortieth Anniversary Gifts
Celebrating Your Fortieth Anniversary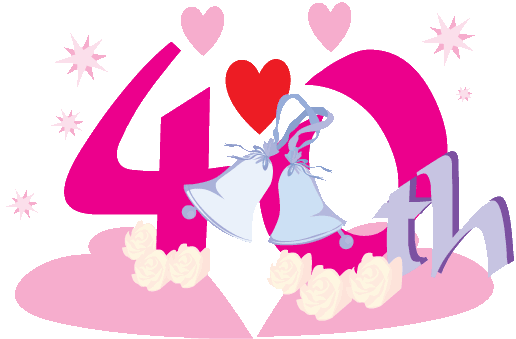 The fortieth anniversary is significant to the happy couple but is not an anniversary associated with big parties and blow-out celebrations. While an anniversary is always a great excuse for a party with family and friends it is more likely the fortieth is an anniversary you will celebrate with each other either over dinner at a favorite spot or on a get-a-way trip – just the two of you or a trip with close friends or family you enjoy traveling with.
Ruby Gift Suggestions
It seems the originators of the anniversary gift categories lists were running out of energy or ideas by the time they got to the fortieth anniversary. The ruby is not only the traditional and modern gift suggestion it is the gemstone for the fortieth anniversary. So you are going to have to be very creative with the ruby category or go outside the gift category suggestions to make the fortieth anniversary a memorable one for your partner.
By the time you reach forty years together there are a lot of good times to remember so you could always create a time capsule or scrapbook to memorialize those good times. Likely those older pictures and mementos a are in hard copy stuck away in the closet or basement so one thing you could consider is digitalizing these significant memories and creating a video collage DVD that you and your partner can enjoy easily anytime on your computer or television or  make a photo book gift. There are several software products to help you publish your photo book. Try www.lulu.com/publish/photo_books/ for help publishing your fortieth anniversary photo book.  If you are not computer savvy you might consider www.scanmyphotos.com/ a service which will scan your photos and mementos for you. Once the pictures are scanned there are a number of software programs that allow you to use the pictures to create video collages. Two popular software photo collage creation products are www.picasa.google.com/ and www.research.microsoft.com/en-us/um/cambridge/projects/autocollage/. If you digitalize all those old photos and mementos you will have the added benefit of freeing up space in that closet or basement where the boxes were stored.
If you are determined to purchase a ruby category gift for your partner's fortieth anniversary gift the obvious choice is a piece of ruby jewelry. The ruby is a popular jewelry gemstone because of its intense, rich colors which range from blood red to purplish-red-bluish-red and orange-red hues. Larger rubies are scarce however because of its intense color smaller rubies are often used in jewelry pieces as accent stones in combination with other gems.
The site 'Ruby Jewelry" at www.rubyjewelry.com/ has a large selection of custom made men's and women's ruby rings, earrings, bracelets and pendants. Some of the jewelry features rubies set in white gold, some in yellow gold and many of the pieces shown are a ruby and diamond combination. The "Jewelry Advisor" website www.jewelryadviser.com/search/?q=ruby&x=6&y=14 offers an entire line of unique and beautiful ruby earrings, rings, pendants and charms.
After 40 years maybe that wedding present china set is a little dated, if so, take a look at the ruby Ulander pattern of Wedgwood China. Originally introduced in the 18th Century this ruby china has graced the tables of Presidents. This Wedgwood China is a classic fortieth anniversary gift. To see the ruby china go to Wedgewood's website at www.wedgwoodusa.com/shop/collection.asp?id=496.
If your partner is a tea devotee consider the ruby bone china tea set offered on the Teavana website (this site carries all possible tea related products) at www.teavana.com/Tea-Products/Teapots-Teapot-Sets/Bone-China-Teapots/Ruby-Filigree-Bone-China-Tea-Set.axd?.
Does your special someone prefer wine to tea a perfect ruby gift may be the ruby colored wine glasses, flutes or goblets on the "Wineware" website at www.wineware.co.uk/Coloured-Glasses-1.htm.
The color ruby is also creates the option of a gift of clothing or accessories that are ruby colored. Ruby red is a great color for many clothing and accessory selections. You can find beautiful ruby silk blouses or scarves, ruby sweaters and suits and handsome ruby colored power ties for him.
"Small Island Trader" at www.smallislandtrader.com/crystal/caithness/special_occasions/index.php has many paperweights including several ruby colored paperweights that would make a lovely fortieth anniversary gift for office or home.
Nasturtium Gift Suggestions
While you are not going to find nasturtiums in flower arrangements they are an interesting flower which can be found in climbing and dwarf varieties among others. Nasturtium blossoms also come in many colors and some are multi-colored.
Nasturtiums are easy to grow, beautiful to look at and good to eat. Both nasturtium flowers and leaves are edible. They give a peppery punch similar to watercress in salads and pasta dishes, and the flowers add a hit of color as well as flavor. The herbal gardeners' site has nasturtium recipes at www.herbalgardens.com/archives/articles-archive/nasturtiums.html.
Nasturtiums can grow in very poor soil quality and require very little care to thrive in your garden, in hanging baskets or along fence lines. You can sow nasturtium seeds after the last frost date and they will come up in a week or so. You can find the seeds at your local nursery or online from the Millington Seed Company at www.millingtonseed.com/flowerseeds/nasturtium_flower_seeds.htm. If your anniversary is in the late winter or early spring a basket of gardening tools, nasturtium seed packets and recipes would make a great gift.
There is a lovely silk nasturtium hanging basket on the website www.qualitysilkplants.com/q-6025.html if your anniversary is in the summer or the dead of winter you might want to consider a silk nasturtium basket or arrangement as your fortieth anniversary gift.
The Celebration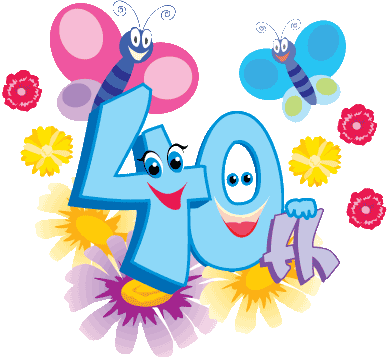 Consider arranging a dinner out at a white table cloth restaurant maybe with your best friends. Add a bottle of wine some great conversation and you have created a perfect fortieth anniversary celebration to remember.  a trip to a mountain retreat or a sunny beach would be romantic. It doesn't have to be expensive or far away it is the atmosphere that counts. Maybe a cruise would be the ticket that your special someone would enjoy for a fortieth anniversary to remember.
Leave a Reply