Jan 22 2020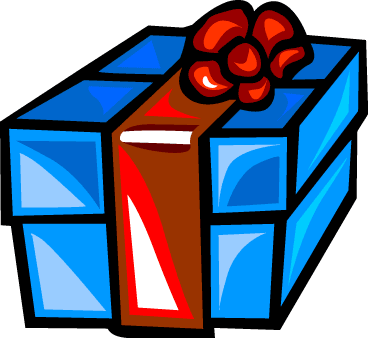 It always seems easier to find anniversary gifts for the woman than for the man celebrating the anniversary. There are many creative ideas for anniversary gifts for him however if you look for them.
Before you begin your gift search you have to determine the personal taste and style of the man for whom you are selecting the gift. For example, some men are by nature more formal or businesslike in their tastes while others are more interested in sports, music or hobbies and would not be caught dead in a suit or tie and have no need for business cards or desk sets.
Gifts by Category
Great Deals on Anniversary Gifts for Him
Suggestions for the "All About Business" Man
Gifts for the professional man whose interests revolve around his career are many. You could for example get him gifts for his home office or his work place office. Or you could get him business clothing or business tools or gadgets like fine fountain pens or desk sets.
There is a wonderful site called "On the Fly" which markets itself as the gift solution for the modern gentleman. Check out the many gift options on www.onthefly.com/gifts-for-men. While this site includes clothing which is tough to purchase for many men there is an extensive accessory section which includes great anniversary gift suggestions such as money clips, cuff links, braces, gloves, briefcases, watches and pens.
"Pianki" offers luxury leather desk sets, briefcases, wallets and mobile phone cases as well as expensive fountain pens in its gifts for men section at www.pianki.com/Gifts-for-Him_c_414.html.
"Nibs" has a website devoted to fountain pens both new and pre-owned at www.nibs.com/. For the man who takes his signature seriously a fountain pen is a great anniversary gift choice.
A business card holder is a natural selection for the businessman's anniversary gift. "Executive Gift Shoppe" has a website with a large selection of silver, gold, crystal and leather business card holders. The site features both pocket business card holders and desktop business card holders. Some can be personalized with engraving or other designs. To see the business card holder and case selection go to www.executivegiftshoppe.com/business-card-holders.html.
Suggestions for the "Sports" Enthusiast
There are a multitude of gift choices for the sports enthusiast or fan. For example every NFL, NHL or NBA team has a website full of their team themed shirts, sweatshirts, hats, blankets and more. If he follows college sports teams you can also find a large selection of college themed clothing and accessories on the college web pages. Or you can choose sports supplies or accessories. There are hundreds of golf sites, fishing sites, hunting sites and sites catering to bikers, joggers, tennis enthusiasts and more. Just type his sport into your favorite search engine and you are off and running.
Fanatics has an endless supply of officially licensed current and throwback NCAA, NFL, NBA, MLB, NHL, Nascar, Soccer, Olympics and more merch.
If the man you are looking for an anniversary gift for is a sports enthusiast check out Fanatics, as they have something for every sports enthusiast including tennis players, golfers, soccer fans, basketball lovers, swimmers, bikers, rowers and joggers.
A sports fan will love the personalized blankets and afghans you can order with his team's colors, logos, and even the name of his favorite team players incorporated into the design at www.blanketworx.com/shop/pc/viewCategories.asp?idCategory=105.
There are many gift suggestions for men on the website www.mens-gifts.com/ however the gift baskets are particularly intriguing. You can find themed gift baskets for the NASCAR enthusiast, the fisherman, the backyard griller, the handyman, and the NFL fan.
Of course the best gift for the sports fan is a ticket to his favorite sports event which you can find on www.ticketmaster.com. Or how about giving him a gift of a NASCAR driving experience? There are a variety of driving experiences you can purchase on www.nascarracingexperience.com/NRE/.
Suggestions for the Renaissance Man
The renaissance guys are the easiest to buy for because their interests are so varied. Here are a few suggestions but I am sure you can come up with many more.
The retail store Brookstone has a website called gifts for him that has gift suggestions for all types of men with a variety of interests including gadgets, grills and grill accessories, music accessories and more at www.brookstone.com/top-gifts-for-him.html.
If he is a musician or a music lover you will find the perfect gift on the website www.wildaboutmusic.com. You can find everything from opera glasses to a Led Zeppelin tapestry and a blues themed night light on this site.
Check on the www.ticketmaster.com site for tickets to a concert featuring his favorite artist, group or orchestra.
"Zazzle" has an entire book lovers section of gifts including a large selection of book lovers coffee mugs, book lovers t-shirts, mouse pads, a book lovers tie and many many more great book lovers gift ideas at www.zazzle.com/book+lover+gifts?pg=5.
Maybe the best gift for the book lover is more books or a gift card to Barnes and Nobel (available at www.barnesandnobel.com.) If he is a gadget guy who likes to read a Kendel (available at www.astore.amazon.com/Kindle.Reader.-20/) or Sony Reader (available at www.SonyStyle.com) >might be the perfect gift.
An anniversary gift for the grill chef or tailgater is easy when you see all the possibilities at www.grillinggifts.com/. Tailgating supplies and BBQ and grill accessories abound on this site.
Jewelry Gift Suggestions for Men
Most men enjoy jewelry of some kind. Watches are a popular anniversary gift choice and so are bracelets and cuff links. Some men will appreciate a man's necklace.
"Tribal Hollywood" has many men's jewelry choices including necklaces, rings, bracelets, key chains and cuff links at www.tribalhollywood.com.
If you are looking for a watch "Blue Nile" has a variety of men's watches to choose an anniversary gift from at www.tribalhollywood.com/ and www.store.emporioarmaniwatches.com/ features both classic and men's sports watches.
If he is a runner check out the "About.com" article on the top ten sports watches with links to retailers selling the watches. You can see the article at www.sportsmedicine.about.com/od/shop/tp/tp_sportswatch.htm.
Anniversary Gift Selection Advice
The hard part is determining the interests of the man for whom you are buying an anniversary gift, once you have done that there are many choices of gifts at all price levels. So think carefully about the type of gift your recipient would like and then enjoy shopping either online or in the store selecting the perfect gift.
Leave a Reply