Oct 05 2023
6th Anniversary Symbols
Traditional: Iron/Sugar
Modern: Wood
Flower: Calla Lily
Gemstone: Amethyst/Turquoise
Great Deals on Sixth Anniversary Gifts
Celebrating Your Sixth Anniversary
A sixth anniversary celebration implies your relationship has strength and stability so what a better gift category than iron. The alternative of sugar is a nice touch for the sixth anniversary suggesting not only is the relationship strong and stable but that is remains sweet.
Iron and Sugar Gift Suggestions
Iron and Sugar Combined

How about an iron BBQ utensil set with an assortment of sweet and tangy BBQ sauces? You could through in a grill (I know most are not made of iron these days but it is the thought that counts) or a smoker so you have the complete outdoor cooking thing covered.
You could also go with outdoor wrought iron furniture if you need a place for your guests to sit after you cook that great grilled meal.
How about a cast iron bowl or giant cooking pot filled with your partner's favorite candy. Or an iron sculpture, maybe a sculpture of a tree or flower with candy tied to the branches of the tree or to the leaves and petals of the flower.
Iron skillets are the best. You could get one or a set of varying sizes and fill the skillets with pancake mixes and sweet maple syrups. Or if waffles are your thing a waffle iron is another great idea.
Iron
This is a great category for getting the man in your life a variety of special gifts especially if he is a workout freak or wants to workout. Pumping iron or ironman is the theme the gifts could range from a membership at the local gym to bar bells, a home work-out machine or an exercise bike or for at home work out routines. Sites like Dumbbell Buddy offer a broad selection of workout equipment for sale. SoulCycle & ClassPass are popular subscription options which allow members to drop in at many gyms.
Or iron, or iron like, tools if he is a handyman. Hammers, saws, drills, screwdrivers and bags or iron nails all come to mind. Maybe a tool box with tools inside or a tool belt with the pockets filled with tools. Check out tool monger's website at Toolmonger.com. If he likes metalwork, tours offered by Black Country or nearby blacksmiths can be a fun experience.
If he is a runner or dreams of being in a triathlon there are lots of ironman books that he might find interesting available on Amazon.com.
Whatever you do for her do not get her an iron for her sixth anniversary gift. She will shoot you. There are lots of other gift ideas that incorporate the iron theme without going for an iron.
Wrought iron or cast iron candlesticks, urns, vases, fountains, birdbaths, and statutes are all wonderful iron gift choices. How about a cast iron bench for the front porch? Iron Accents offers lots of inspiring iron gift ideas.
If you are wine lovers an iron wine rack filled with your favorite wines is a good gift for him or her. You could include one of those wines of the month subscriptions from sites like Wine.com to make sure the new rack stays full of interesting wine selections. Or for a really special gift how about sticking tickets to wine country in the wine rack so you can pick your own wines right at the vineyards.
Sugar
Nothing says I love you like a box of candy. Go for it.
To find alternatives to the traditional box of chocolates go to Sweet Factory. Their selection of jelly beans and jelly bean jars either single flavors or mixed variety is particularly intriguing.
Or sugar cookies, yum. I highly recommend Cheryl's Cookies for wonderful choices and great shipping services…no broken cookies.
The Old Time Candy Company specializes in vintage candies from the 1950s, 60S, 70S, 80S and 90S.
Luxury chocolate maker Vosges has unique seasonal flavors which can't be found elsewhere.
If the season is right you could take your partner on a trip to maple syrup country. There are lots of great Bread and Breakfasts and lodges in New England and Canada where they make maple syrup. Ontario even has a website with a list of festivals celebrating maple syrup: Ontario Maple. You could follow through on the sugar theme and have a wonderful get away at the same time.
Or if warmer vacations are your preference you gift could be a trip to the sugar cane fields of Maui Hawaii or Puerto Rico depending on which coast you live on airfare to either is affordable. And right now there are some great deals on hotels and resorts. Who could ask for a better way to celebrate their sixth anniversary?
Expedia & Priceline are the largest online travel agent websites. TripAdvisor publishes thousands of in-depth user hotel reviews, or if you want to try something more unique, Airbnb allows travelers to stay at thousands of unique places.
Wood Gift Suggestions
We covered the wooden gift options in the fifth anniversary discussion. Checking out our suggestions will work just as well for the sixth anniversary gift as long as you remember what you got for the fifth anniversary and don't repeat yourself.
Calla Lily Gift Suggestions
The calla lily is one of the most elegant of flowers and is a traditional wedding bouquet flower. So don't miss the opportunity to incorporate the calla lily into your sixth anniversary gift or celebrations especially if it was the flower in your wedding bouquet. (If you don't remember the bouquet flowers ask the maid of honor she will know.)
The calla is available year round for flower arrangements and you can order your partner a beautiful arrangement to be delivered to home or work through FTD.
The graceful calla stems are also a popular silk flower and you can order silk calla stems in a variety of colors or a silk flower arrangement with callas included at Nearly Natural.
One of the most painted of flowers you could check around for paintings or prints of callas to give as a sixth anniversary gift. The Yessy Art Gallery has many callas to choose from.
Amethyst/turquoise
Amethyst Gift Suggestions
Amethyst called the jewel of the gods is mined in Ontario where it is the official gemstone of the province. Amethyst is the symbol of love, happiness, humility, sincerity and wealth making it the perfect gift of your sixth anniversary.
You could arrange a visit to the amethyst mine in Thunder Bay, Ontario and dig your own amethyst May through October. For more information about the mine, lapidary and amethyst gift shop go to Amethyst Mine.
If a trip is out of the question you can find wonderful amethyst gifts at Diwah or hand-crafted crystal at Mineral Miners.
Turquoise Gift Suggestions
Turquoise jewelry is a favorite of the American Indian craftsmen from the southwest. It is beautiful and inexpensive. You can find pendants, earrings, bracelets, pins, necklaces, watches and belts for women and turquoise belts and money clips for men from Southwest Silver Gallery.
The Celebration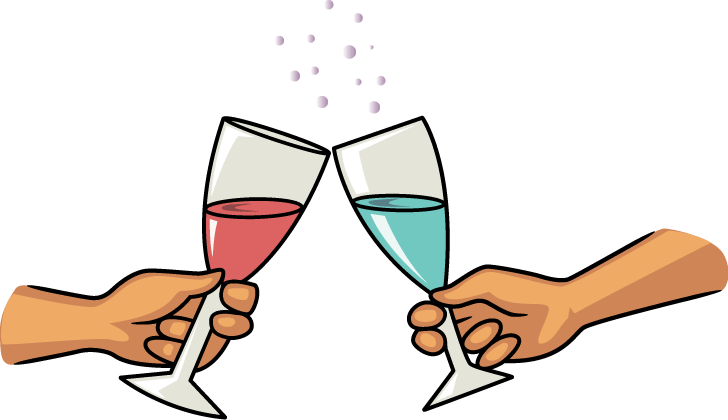 A trip seems right to celebrate the sixth anniversary. You don't have to go far away although the trip to Hawaii, Puerto Rico, New England or Canada mentioned above sound intriguing you could just arrange a three day weekend alone.
One Response to "Sixth Anniversary Gifts"
#

Anna

on 03 Sep 2017 at 2:51 pm

As a quilter/sewist, I'd actually really love to receive a fancy new iron as a gift. For our first anniversary, my husband gave me two presser feet for my sewing machines. I also know several men who sew and they would probably like to get an iron as well. No matter what, having the right tool for the job is very important. So I'm not overly offended by your comment that one shouldn't get their wife an iron because she will shoot him, but we would hope that by year 6 a spouse would know their counterpart well enough to know if buying them an iron for a gift would be appropriate or not.
Leave a Reply