Jan 22 2020
75th Anniversary Symbols
Traditional: Diamond
Modern: Diamond
Gemstone: Diamond
Great Deals on Seventy-fifth Anniversary Gifts
Celebrating Your Seventy-fifth Anniversary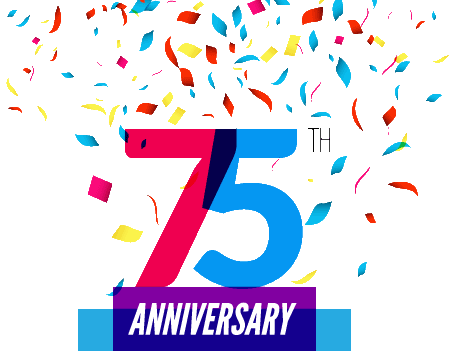 The seventy-fifth anniversary has one symbol for the traditional, modern and gemstone categories – the diamond – so the seventy-fifth is another diamond anniversary. While a diamond gift is probably not something that most ninety plus year olds are interested in receiving seeing their friends and family and spending time with those close to them is probably something most ninety plus year olds would enjoy.  You definitely need to recognize the seventy-fifth anniversary with a get together celebration. Starting the planning for the seventy-fifth anniversary a year in advance is a good idea particularly if you are going to need to reserve a space for the event.
The Celebration Planning
Advance planning is particularly important when determining the date and venue for the seventy-fifth anniversary event. If the anniversary date is midweek you may want to consider a weekend celebration to allow family and friends from out of town to attend. Start working with the "must attends" to find the date that works best for them. Once you select a preferred date or dates you can begin work on finding and reserving a venue.
Make a list of requirements for the venue. Consider the size of the group you want to accommodate. There will be a lot of older folks attending so you will want the venue to be easily accessible with convenient parking, you will likely want internet connectivity for those who want to attend by video conferencing, and you may want facilities for caterers or kitchen facilities if you are bringing in food yourself. If you are planning on a formal program or including music you will want to make sure the venue has microphones and appropriate electrical connections for speakers and amplifiers.
The Celebration Invitations
Once you select and reserve a venue send out a save the date note so all those important guests get the date on their calendars. You can either send email save a date notices and invitations or postal mail save the date notices and invitations.  There are many sites offering email invitations. One popular site is www.evite.com/. If you want printed save the date notices and invitations you can find those services on line at www.vistaprint.com.
The Celebration Food and Program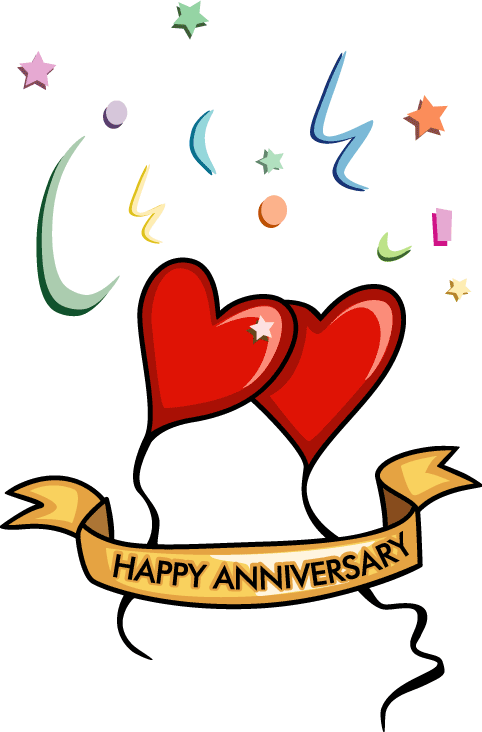 Food
Your first decision is what type of event you want to have – a sit down dinner might be nice if the guest list is smaller, a dessert reception is an option for a larger group or you could do a reception format with appetizers or finger foods. If you are going to use a caterer be sure to schedule their services several months in advance. The larger the group the more time the caterer will need to plan for the event.
If you are going to prepare the food yourself be sure you allow yourself enough time to get everything done in advance so you have the day of the event to enjoy with your friends and family. A pot luck is another option. Ask others to bring their favorite recipes to share with the guests.
A special cake is a must have for any anniversary celebration. You may have a favorite local bakery you want to order a special cake from or you may want to check out "We Take the Cake" one of Oprah's favorite things for a special cake. You can see their selection of cakes at www.wetakethecake.com/.
Program/Entertainment
You could include a formal program with a master of ceremonies and you could include music; either a favorite group or a DJ or solo artist.
If you are going to include a DJ or musical group or artist contact them several months in advance of the celebration and reserve the date.
You want to make sure you plan the celebration in a way that is comfortable and not too tiring for the honorees. Consider a reception-like format where the guests of honor can remain seated and greet individually the guests who want to honor the couple. Make sure you have a designated photographer whose job it is to get a picture of each guest with the happy couple. If you are worried about stamina of the honorees you could stagger the invitations so some of the guests are invited to come at 1:00 o'clock and another group at 2:00 so all the invitees have time with the honorees and there is a more leisurely pace for meeting and greeting the guests as they arrive.
Ask each guest to bring a photo or memento of a time or event they shared with the honorees. Create a poster, bulletin board or cork board and let everyone add their photo to the display with thumb tacks or tape. If you are planning a formal program you may want to invite guests to prepare a short speech or presentation about their special memories of times with the couple.
For those guests from out of town that can't make it to the celebration in person be sure to schedule video visits between them and the honorees. Make sure the venue you chose has wifi or internet connections.  Skype is an easy way to connect with out of town family and friends through their video conferencing service. Check out Skype's video services on www.skype.com/allfeatures/video/. Schedule the video visits so you can show the video on a big screen rather than on a smaller computer monitor so all the guests as well as the honorees can share in the visits.
After the Event Mementos
Consider setting up a web page or making a DVD or photo sharing site so all the guests and the honorees can enjoy the event over and over. EHow has instructions on how to set up a personal web page at www.ehow.com/how_4390_set-personal-domain.html. You can also use Facebook (http://www.facebook.com/) or MySpace (http://www.facebook.com/) to share your videos and photos from the anniversary celebration. About.com has suggestions on how to use social networking pages to share your photos and videos at http://personalweb.about.com/.
Leave a Reply