Jan 22 2020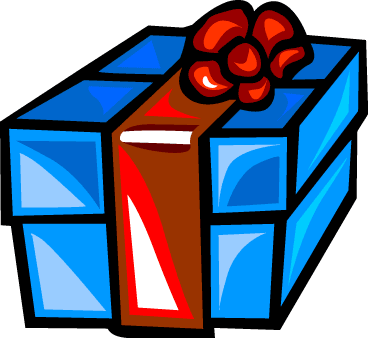 Finding a great anniversary gift for her is easy. The hardest part is deciding on which gift to give. There are those wonderful lists of anniversary gift symbols with traditional, modern, gems, and flower symbols for each anniversary year. You can use those to help narrow your list or just go with a gift you know the recipient will love.
If she is a stay at home mom or a professional woman you may want to look for a different type of gift. Her interests or hobbies are also a great place to start. For example if she loves to cook or garden there are many gift options associated with those interests. If the woman you are looking for a gift for loves movies or to read those interests create great gift choices. If she has sports interests that is another great gift category.
If none of the above fit the bill most women will appreciate a gift of jewelry.
Categories
Great Deals on Anniversary Gifts for Her
Suggestions for the Stay at Home Mom
Stay at home moms spend most of their day taking care of others so the best gift you could give them is something to pamper their self. You could get them a massage or a spa treatment gift certificate. You could get them a great perfume or a gift basket of bath products. Check out the bath product gift options on www.bathtopia.com/ or the many great perfumes on www.perfume.com/.
Maybe she would enjoy a night out on the town so consider a gift certificate to a white table cloth restaurant and tickets to a concert, play or other event. You can see what is coming up in your area and purchase tickets on www.ticketmaster.com.
Flowers are always appreciated and you can order flowers to be delivered on her anniversary by contacting www.ftd.com.  Chocolates are another option you can order to be delivered to her door at www.candygram.com/.
A silk scarf is likely something she would not buy for herself and would love. To find a selection of beautiful silk scarf gifts go to www.fashionscarvesandshawls.com/.
Sexy night ware or robes are another anniversary gift option you can find online at www.VictoriasSecret.com.
Suggestions for the Professional Woman
The professional woman would appreciate a gift that she could enjoy everyday like a new leather briefcase or computer bag. There are colorful designer bags for women offered for sale on www.allbriefcases.com.
Maybe a feminine desk accessory would make her day. There are unique and elegant handmade glass card holders, brochure holders and vases which would add that personal touch to any office on www.womensglass.com/Desk.htm.
Ann Taylor has a web page that lets you sort through clothes and accessories for the professional woman if you are looking for a clothing gift idea try the Ann Taylor site at www.anntaylor.com/home.jsp.
Suggestions for the Woman Who Loves to Cook or Garden
If you are buying an anniversary gift for a cook you should start with the "Cooking Enthusiast" website at www.cookingenthusiast.com/gifts/c/1950/. This site offers everything for the cook including appliances, pottery, gourmet ingredients, spices, cookware and more.
If the woman you are buying for is an adventurism cook or loves Middle Eastern or Indian foods try the unique packages offered on www.waresdinner.com/. These packages include the recipes, spices, and accessories needed to create a variety of unique and appetizing dinners (they even provide dinner invitations and appropriate music).
If she is a baker try the gift suggestions, including cookware, mixers, pie plates, cake carriers and baking recipe cookbooks, available at www.surlatable.com/category/gift+types/by+recipient/for+the+baker.do.
"About.com" has already done your research into gifts for the gardener. Look at their article on www.gardening.about.com/od/winterinthegarden/tp/GardenGifts.htm to find wonderful anniversary gift suggestions for gardeners.
The "Plow and Hearth" catalog has many categories of gifts but an especially helpful selection for gardeners at www.plowhearth.com/gift/gift-ideas.coll.asp?search_type=giftcenter&search_value=8.
Suggestions for the Book or Movie Lover
Barnes and Noble gift cards are always an appreciated gift for book and movie lovers. You can check out the Barnes and Noble website for more information about how to purchase a gift card at www.barnesandnoble.com/gift-card/index.asp?.
You could choose the AMC Movie Theatre Gift Card to provide the recipient with many enjoyable evenings or afternoons at the movies. To purchase an AMC gift card go to www.amcentertainment.com/giftcards/.
The website www.lverose.com/gifts/booklovers.htm offers book lovers gift baskets which include a book, teas, music and other cozy accessories to make her afternoon reading a real get-a-way experience.
Suggestions for the Sports Enthusiast
If she is a NFL fan check-out the shop on the NFL website for team merchandise for all the NFL teams. The NFL website also has links to the individual team websites www.nflshop.com/home/index.jsp. If she is a collegiate sports fan every college has its own webpage with a link to the athletic department shops. For example you could go to www.OSU.edu and click on athletics and then on fan shop to see the many gift options available for Ohio State University fans or go to www.umich.edu click on athletic and then on shop to see the University of Michigan gift options.
There is an entire website dedicated to women golfers at www.forehergolf.com/ with lots of gift suggestions for the woman golfer. Or, if she is a fisherman or a hunter, an ice skater or biker or has an interest in almost any team sport you can check out the many gifts offered by "Dick's Sporting Goods" on www.dickssportinggoods.com/.
Jewelry Gift Suggestions for Her
"Blue Nile" has a page listing the top ten jewelry gifts in addition to many more jewelry gift selections including rings, bracelets, earrings and pendants and charm bracelets at http://www.bluenile.com/jewelry/gifts/top-ten-gifts?gclid=CJ63nIm4kJ8CFRkGswodpxL_KQ&rf=pd.
If the woman you are shopping for would prefer a handmade piece of jewelry check out the website www.bernardine.com/ featuring beautiful handmade rings, necklaces, bracelets and more. If you want a unique jewelry option try the website www.byrddesigns.com/index.php to see the jewel encrusted hair accessories including barrettes, French combs, pick combs, bobby pins and more.
Anniversary Gift Selection Advice
Spend your time investigating what the recipient of your gift would really appreciate. Once you decide the type of gift that would be perfect for your anniversary gift finding the gift is the easy part.
One Response to "Anniversary Gifts for Her"
#

Ricky

on 26 Jun 2011 at 4:29 am

I'm actually looking for a special anniversary gift for is girl. The special occasion is it's her first year here in the U.S. She came from Lebanon. I looked on the Internet but there seems to be no ideas for this kind of occasion. What do I do?
Leave a Reply