Oct 05 2023
8th Anniversary Symbols
Traditional: Bronze/Pottery
Modern: Lace/Linen
Flower: Clematis
Gemstone: Tourmaline/Tanzanite
Great Deals on Eighth Anniversary Gifts
Celebrating Your Eighth Anniversary
By the time you reach your eighth anniversary the pressure is on; you have come up with great presents and celebration ideas for the first seven anniversaries and you know your partner is already anticipating what great gifts you will come up with for the eighth anniversary. This is not getting easier with practice it is getting harder. We will try and give you some suggestions to help out.
Bronze/Pottery Gift Suggestions
Bronze
Bronze is a metal alloy made primarily of copper combined with tin or other elements. Bronze was important in antiquity because it was strong and easy to cast. Bronze was the perfect material to make tools, weapon and building materials.
Today bronze is used for electrical connectors and other mechanical parts and sculpture. Not an easy category to find a gift for your average person.
The best bronze gifts are sculptures or bronze plaques or bronzed items. You can find a large selection of garden, animal and classic bronze statues and sculptures on SculptureAndStatue.com. If your partner appreciates art you have a solution to your eighth anniversary gift challenge.
The Bronze Plaque. offers bronze house plaques you can design yourself with your own art work, your family name and street address. These unique plaques are perfect for mounting on a gate, driveway post, or next to the front door.
Bronze makes great music. Most bells are made of bronze. While most of us don't need a church quality bell there are some great bronze wind bells for gardens and patios. Check out the Harmony Hollow & Cosanti Originals for patina bronze wind bells.
Pottery
This is a much easier category to find gifts for your partner than bonze. There are hundreds of pottery choices from cute coffee mugs to sophisticated bowls and elegant vases and handmade pitchers.
There is a wonderful selection of pottery pitchers, dishes, lamps, vases and even a wine cooler at Arrowsic Island Pottery. If you can't find a pottery gift here I would be surprised.
Another great pottery site is Handmade-Dinnerware.com. This site offers handmade pottery in bright colors including canister sets, sugars and creamer sets, trays, bowls, and a selection of handmade tiles which would be a great addition to a kitchen or bathroom.
Or you could always opt for one of those crazy coffee mugs. You can find them with every imaginable saying. But if you want a personalized mug check out Mug Heaven who will design and hand make a coffee mug to your specifications.
Hand painted tiles are a great addition to any room or get tiles with your house number to hang by the front door. You could purchase a few accent tiles or tiles for an entire black splash or kitchen counter. If you are handy you could install the tiles when they arrive or hire an installer and you have an 8th anniversary gift that you will provide joy day in and day out. Seaport Tile Shop offers an extensive selection of affordable tile address markers and letters, as well as Mexican ceramic, Talavera and finely handpainted tiles.
Check the hand painted tile murals available from KL Tile Murals. You could select a turtle or dolphin for your shower or an entire reef scene with brightly colored tropical fish for your bathroom wall. Don't want to do an entire wall installation how about buying one of the tile bird or flower murals and making a tile coffee or end table?
Does your partner have a favorite pet? If you send a picture of the pet to Lloyd Coombes Ceramics they will make a clay character of your pet. They also offer miniature handmade animal figures you can order if your partner collects pigs or elephants or almost any animal you can find a figurine here. Cotswold Characters makes custom cake toppers and other figurines you can give as gifts in remembrance of your wedding.
There are niche businesses in most towns that specialize in helping you make pottery gifts. You go to the studio and they will sell you a blank pottery bowl, mug or plate and you apply your own design. They fire the pottery for you and presto you have a one of a kind gift for your special one.
Lace/Linen
Lace
Lace gifts could include blouses with lace collars or lace trimmed night gowns or robes.
There is an inexpensive and classy lace trimmed pillowcase set at bumblebee linens.
For a sexy gift you could give her a Victoria's Secret lacy bra or panty. A lace camisole or slip would be a special gift.
If she is Irish or just loves beautiful things a perfect gift might be an original design, Carrickmacross Irish lace piece. The Lace Gallery offers delicate pieces which come displayed on handmade paper suitable for framing or beautifully framed. Each piece comes with its own signed, dated and numbered certificate of authenticity.
Heritage Lace offers incredible lace tablecloths, lace runners, lace curtains, lace shower curtains, lace wall hangings and Christmas ornaments.
Your Lace Place's online store also offers lace table linens and curtains and lace shower curtains.
Linen
See the linen gift suggestions in the fourth anniversary article.
Clematis Gift Suggestions
Clematis plants are a climbing vine with showy flowers. Clematis flower come in almost every color. If you have a garden or patio these plants make great plants to grow up a trellis or along a fence. For a gardener several clematis plants would make a great eighth anniversary gift.
No room for a live plant, you can find silk clematis in a variety of colors at Warehouse Craft Supplies.
Tourmaline/Tanzanite Gift Suggestions
Tourmaline
Tourmalines are a crystal that comes in every imaginable color. You can find lots of earrings, rings and necklaces made with colorful tourmalines on RD Allen.
Tanzanite
Tanzanite is a beautiful blue stone which is used extensively to make jewelry. If blue is your partner's favorite color a piece of tanzanite jewelry is the gift you need to get for him or her. You can find a great selection of necklaces, earrings and rings at Tanzanite Jewelry Designs.
The Celebration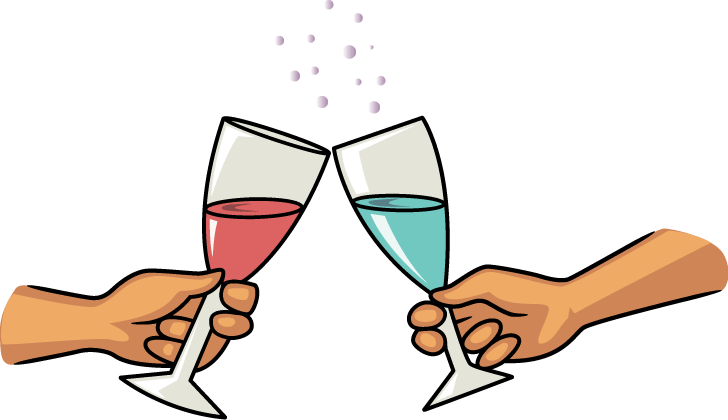 I would definitely plan a getaway for the eighth anniversary. It could be a three day weekend, a cruise or a trip to Las Vegas or New York to take in the shows. What is important is that the two of you have some quality time alone to relax and enjoy each other. You deserve it.
Leave a Reply