Oct 05 2023
Choosing an anniversary cake has fewer constraints that selecting a wedding cake. Thus, it's usually a lot more fun to do. It can be any flavor, color, or shape you want. You can choose a traditional shape or be daring with something unusual. Or you can go the simple route and have a sheet cake.
When choosing a wedding anniversary cake, you want the perfect balance between appearance, texture, and taste. It has to look as good on the outside as it tastes good on the inside. After all, the cake will be center of attention. Everyone at the celebration will take notice when they enter, and most will have a piece before they leave.
Be sure to plan ahead. It isn't unusual to have your cake ordered six months in advance of the celebration. You need to give the baker the time necessary to create the cake to your specifications.
Great Deals on How to Pick a Wedding Anniversary Cake
Flavor of the Cake, Fillings and Icings
For the flavor, the obvious choice is the cake and icing flavors the couple chose for their wedding. However, you don't have to restrict yourself to what you've done before. There are many wonderful flavors available. If you and your spouse had a vanilla cake with traditional fondant or royal icing on the wedding, you may want to go for something different for the anniversary cake. Consider chocolate, fancy carrot, cheese, banana, or a layered cake with fruit flavored fillings between the layers.
If you're making a cake for someone else, be sure to note their preferences. This goes double if you are not asking them to choose the cake. It would be most unfortunate to have a chocolate cake only to discover the couple hates chocolate.
You will also have to choose a filling flavor if you are getting a cake with layers. The filling–a wonderful, creamy stuff–holds the tiers or layers together. It should blend nicely with the flavor of the cake and the flavor of the icing, but it doesn't need to taste exactly the same. You can choose a different, yet complementary flavor, for the filling.
Next comes the icing. You can choose a simple sugar icing or a rich cream cheese icing. There are many icing recipes so ask your baker for recommendations; you are sure to find one to please. And you can request your icings in all flavors imaginable. If you're having trouble with your choices, ask for a taste test. Most bakers will give you a taste of the various cake flavors, icing flavors, and filling flavors they offer.
One of the big advantages of a wedding anniversary cake is that you're not constrained to just one. You can have two or three smaller cakes, each of a different flavor and with different icings. Another way to offer the guests some diversity is to choose a different flavor for each tier of the cake.
Shape and Size of the Cake
Cakes come in all shapes and sizes. Traditional cakes, which have several layers, are a great choice. Depending on how many guests you have, the options for the size and shape of cake are limitless. Of course the biggest factor in deciding how large your cake should be is how many guests you will have. This article from Top Wedding Sites is a good resource on choosing the size and shape of the cake.
In addition, most bakers would provide their customers with an estimate of how many guests their cakes can feed. Keep in mind that a round or square cake will generally serve more guests. This should not keep you from ordering a unique shape, however. Order a second sheet cake if you want to feed more people.
Decoration or Theme of the Cake
If your anniversary party has a theme, consider choosing a cake that compliments the theme in flavor and design. For instance, a Mardi Gras party might feature a cake decorated like the colorful masks the festival is known for. For a Luau, you might choose a pineapple- or banana-flavored cake or filling. And what could be more appropriate for a barbecue theme than a chocolate buttermilk Texas sheet cake.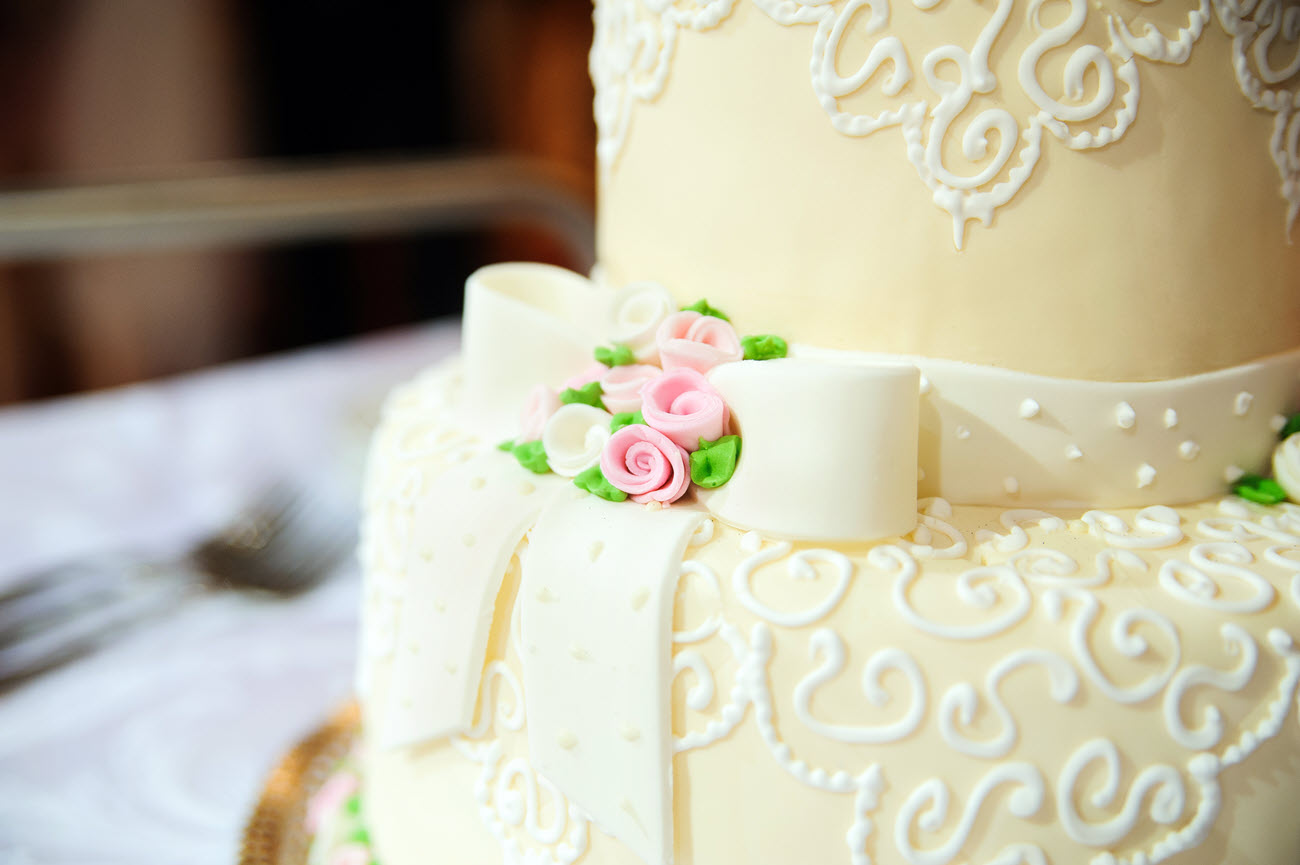 You can choose decorations that range from traditional to unique. You can go with flowers, swags, and ribbons going by the traditional route. Likewise, you might choose more personal motifs to celebrate the honorees and their life together. Do remember that intricacy requires time and money. The more detailed or complicated the design, the more expensive the cake will be. Go to Brides.com to design your perfect anniversary cake before ordering it from the baker.
Choosing a Baker or Bakery
Among the most important decisions you must make is to select the right baker. Ask the baker you are considering for references. Check out the pictures of other cakes the baker has made. Get a price quote for the cake you want. Be clear with what you need to pay for. Do not be reluctant to ask the baker if the quote includes delivery and other charges.
There is a good article on Perfect Wedding Guide discussing how to select a baker that you may find helpful even though is focuses primarily on wedding cakes the points the article makes are applicable to selecting a baker for any event. There is another article and a "find a baker in your area" locator on the web page Wedding Cake Creations.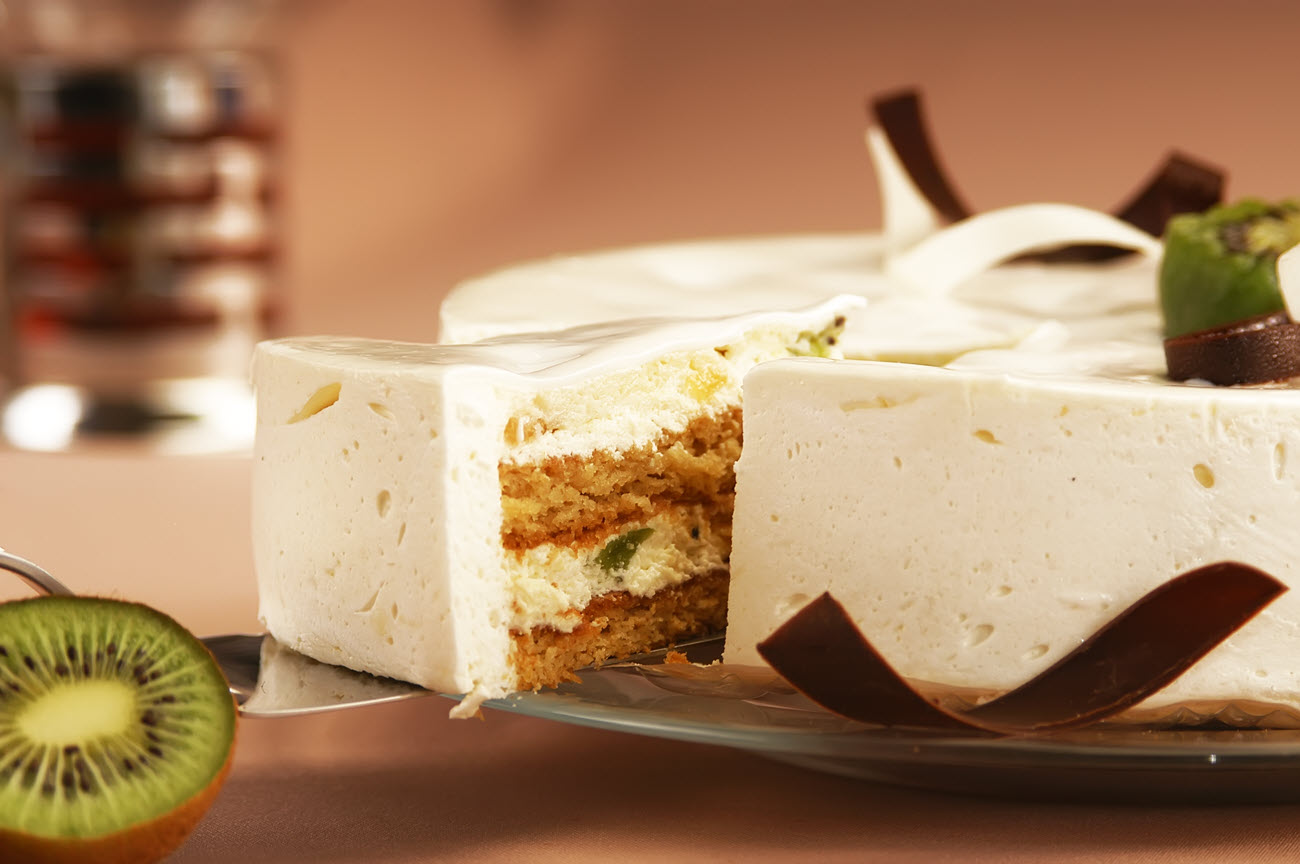 Make sure that your written order clearly reflects the type and size of cake you want. Be specific when it comes to special instructions for details like flavor, icing, and decorations. If the cake is to be delivered be clear with the date and time you need the cake. Supply the bakers with accurate directions to the cake's delivery location.
Leave a Reply